Shares keep gaining as tech, industrial companies rise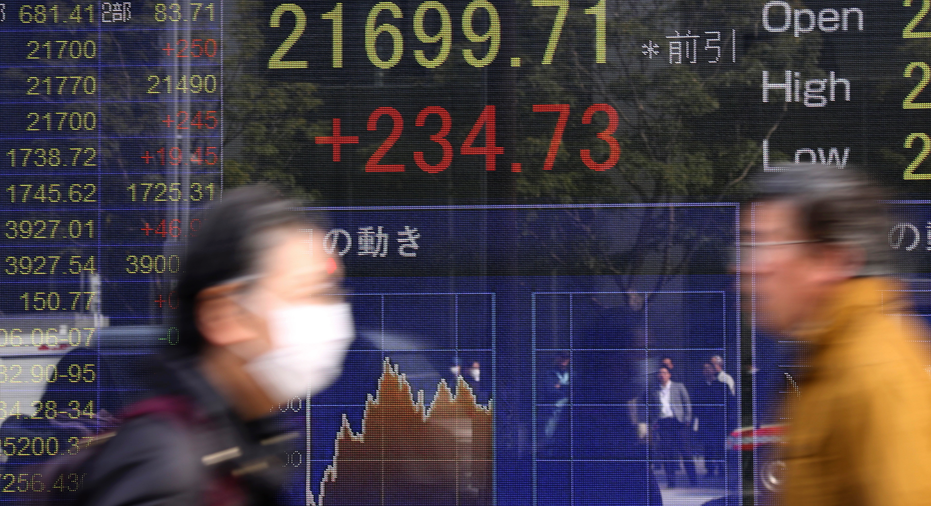 Shares were higher in Japan and Australia, with all other Asian markets closed Friday for the lunar new year holiday.
KEEPING SCORE: Tokyo's Nikkei 225 index climbed 1.1 percent to 21,699.71 and the S&P ASX 200 in Australia added 0.1 percent to 5,914.60.
JAPAN CENTRAL BANK: As expected, the government proposed reappointing Haruhiko Kuroda as governor of the Bank of Japan. The decision underscores the government's commitment to its strategy of using huge monetary stimulus to support growth and fend off deflation. The appointment requires approval by parliament, which is certain since the ruling Liberal Democrats hold control of the legislature.
WALL STREET ADVANCE: Technology companies climbed Thursday as stocks rose for the fifth day in a row. After a brief dip late in the morning, the Standard & Poor's 500 index rallied to gain 1.2 percent to 2,731.20. The Dow Jones industrial average rose 1.2 percent, to 25,200.37. The Nasdaq composite was up 1.6 percent, to 7,256.43 and the Russell 2000 index of smaller companies rose 1 percent to 1,537.20.
U.S. INFLATION: The Labor Department said U.S. wholesale prices rose 0.4 percent in January, mainly due to a jump in energy prices. It was the biggest increase since November.
ENERGY: U.S. crude oil turned higher in afternoon trading after a slump in the morning. It rose 74 cents, or 1.2 percent, to $61.34 a barrel in New York. Brent crude, used to price international oils, lost 3 cents to $64.33 a barrel in London.
CURRENCIES: The dollar was flat at 106.12 yen while the euro rose to $1.2540 from $1.2506.
____
AP Markets Writer Marley Jay contributed. He can be reached at http://twitter.com/MarleyJayAP . His work can be found at https://apnews.com/search/marley%20jayt .