Shanghai Stocks End 2015 Up 9.4%, Beating Wall Street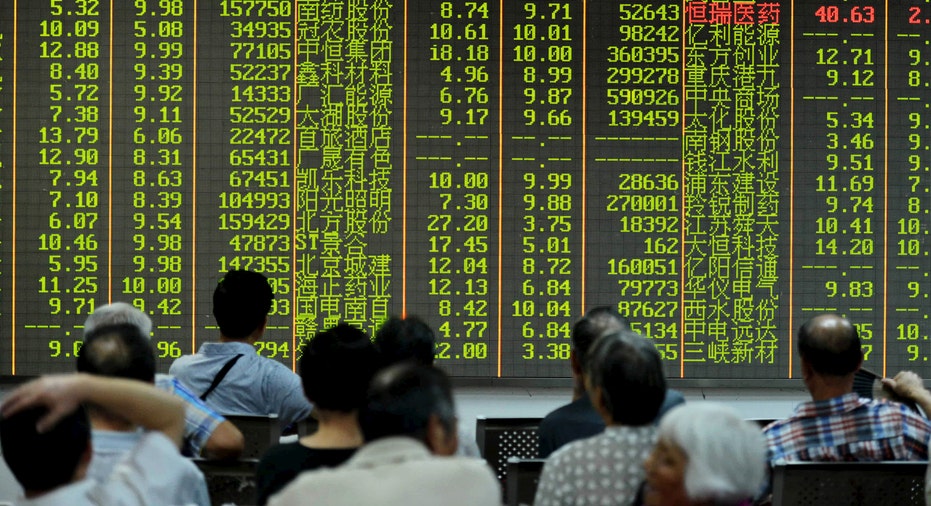 Shanghai stocks ended 2015 up nearly 10 percent, beating Wall Street and most other major markets, and shaking off a savage summer rout.
The Shanghai Composite Index ended Thursday's session 0.9 percent lower at 3,539.18 points, while China's blue-chip CSI300 index declined 0.9 percent to 3,731.00 in thin volume on the last day of year.
For the year, the Shanghai gauge advanced 9.4 percent, capping a year of wild fluctuations that sent shock waves across global markets.
In comparison, the S&P 500 index is up just 0.2 percent, while the Dow Jones Industrial Average is in negative territory. The Shanghai market has also outperformed most other major markets in Europe and Asia.
But the year in China was definitely not one for the faint-hearted.
Fueled by excessive leverage, the Shanghai market surged nearly 60 percent early in the year before crashing in mid-June, wiping off about one-third of the market's value in just three weeks.
An unprecedented and often heavy handed government rescue program has helped prices rebound about 25 percent from their August lows, but sentiment remains fragile heading into 2016.
A regulatory ban on large share sales that was imposed during the crash will expire in January.
While 2016 is expected to be another volatile year for China equities, some market watchers are expecting less drama, with Goldman Sachs expecting the trading pattern to be "fat and flat."
There are two major sources of concern haunting Chinese investors next year: when will the economy bottom out, and whether the market can withstand a potential equity supply glut as Beijing prepares to make company listings easier, and more market-oriented.
"It will not be a bull market next year, but the chance of a free fall is also slim," said Shen Weizheng, fund manager at Shanghai-based Ivy Capital.
The economy will remain fragile, but China's monetary easing would be limited by the rate hike cycle in the United States. At the same time, Beijing needs a stable market to push capital markets reforms, he said.
Chinese fund managers have raised suggested equity exposure for the next three months to the highest level in half a year, citing ample market liquidity, according to a monthly Reuters poll, as investor sentiment continues to slower recover.
Seven fund managers forecasted on average that the Shanghai Composite Index would climb to 3,728.6 points by end-March, higher than the forecast made last month and about 5 percent above the current level. Most of the fund managers expected that it would exceed 3,700 points.
(Reporting by Samuel Shen and Nathaniel Taplin; Editing by Kim Coghill)