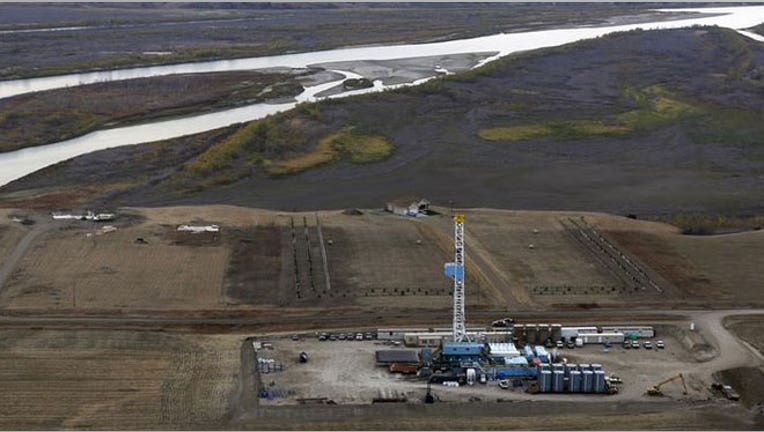 The U.S. shale oil boom will cut into OPEC's share of the world market in 2014 even as global demand grows at its fastest clip in four years, according to the exporter group's monthly report.
The Organization of Petroleum Exporting Countries expects demand for its oil next year will average 29.61 million barrels a day, which would reflect a decline of 250,000 barrels a day from 2013 and 770,000 barrels a day from June.
OPEC said its outlook "would imply a further build in global crude inventories, which currently stand at high levels."
OPEC also projected a recovery in demand next year as economic growth gains steam. In 2014, world oil use is expected to grow by 1.04 million barrels a day, the most since 2010.
However, U.S. growth will help non-OPEC supply, which accounts for two out of every three barrels, expand by 1.14 million barrels a day to outpace demand.
Advancements in technology for extracting oil and gas from shale formations have led to a surge in U.S. production, and subsequently a reduction in dependence on OPEC.
A continued rise in output, as OPEC's report indicates, would put further pressure on the 12-member group to dampen its own output to avoid a drop in prices. OPEC aims to maintain output levels that keep prices from falling below $100 a barrel.
OPEC had long downplayed the impact of shale production, but at its latest meeting, the group's oil ministers formed a committee to study it.
On Tuesday, the U.S. Energy Information Administration raised its 2014 demand projection to growth of 1.24 million barrels a day, an increase of 50,000 barrels a day compared to its previous estimate.
The International Energy Agency, which advises 28 industrialized countries, will issue on Thursday its own report on oil supply and demand.