Shake Shack Earnings Juiced From Chicken Sandwich Success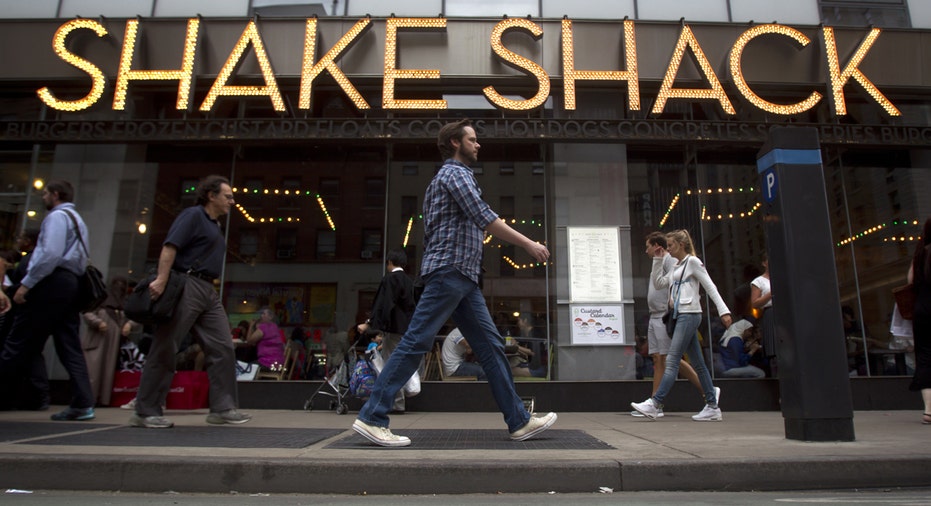 Shake Shack Inc, known for its juicy antibiotic-free hamburgers and frozen custard shakes, on Thursday reported higher-than-expected first-quarter restaurant sales, sending its shares up nearly 9 percent.
The company said the recent launch of its Chick'n Shack sandwich at U.S. stores helped same-restaurant sales rise to 9.9 percent. That topped average expectations for a 5.3 percent increase, according to research firm Consensus Metrix.
The New York-based restaurant chain reported a net profit of $1.5 million, or 7 cents per share, compared to a net loss of $12.7 million, or $1.06 per share, in the year-ago period.
Adjusted earnings were 8 cents per share. Analysts on average had expected 5 cents, according to Thomson Reuters I/B/E/S.
The burger joint's stock price peaked at $92.86 in May 2015 and has since dropped by more than 63 percent.
The stock pared gains to about 5 percent at $36.00 in after-hours trading. (Reporting by Melissa Fares; Editing by Richard Chang)