Senate confirms Trump choice to head commodity agency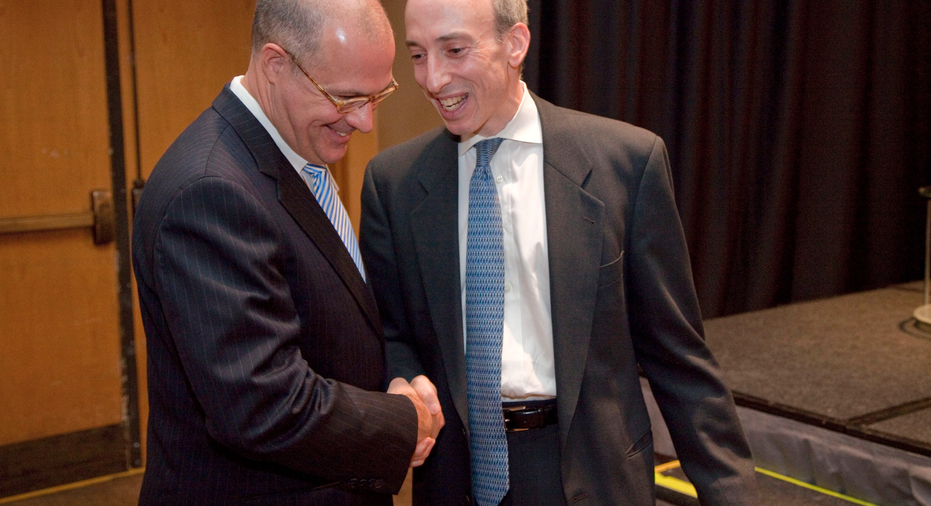 The Senate on Thursday confirmed President Donald Trump's choice to head the federal agency overseeing some of the riskiest corners of the financial world.
Former brokerage firm executive J. Christopher Giancarlo was approved Thursday as chairman of the Commodity Futures Trading Commission. He has been acting head of the agency since January.
Giancarlo has said he plans to ease regulations put in place following the 2008 financial crisis.
The CFTC regulates futures and options markets as well as derivatives trading. Derivatives are traded in a $500 trillion global market and were blamed for helping ignite and escalate the financial meltdown that touched off the Great Recession.
Giancarlo has said he intends to cut CFTC regulations to make them less costly and burdensome for industry. He called this effort "Project KISS" — standing for "Keep it Simple, Stupid."
The Senate also confirmed Thursday the nominations Brian Quintenz and Rostin Behnam as commissioners of the five-member CFTC. Quintenz, a Republican, is an investment manager. Behnam, a Democrat, is senior counsel to the Senate Agriculture Committee.
Trump has pushed for the easing or elimination of many of the stricter financial rules that regulators, including the CFTC, put in place under mandate from Congress to prevent another financial crisis. He has made a series of appointments to high-ranking official positions in bank and financial agencies.
Giancarlo was appointed by President Barack Obama in 2013 to fill a Republican seat on the commission. As chairman, he will succeed Timothy Massad, a former Treasury Department official named by Obama who stepped down after Trump took office.
Giancarlo is an attorney who also has worked in the brokerage industry. He currently is the lone Republican on the CFTC. The other commissioner is Democrat Sharon Bowen and there are three vacancies. That gave Trump a chance to make additional appointments, which he utilized by naming Quintenz, Behnam and Dawn Stump, a derivatives lobbyist and former congressional aide, who hasn't yet been confirmed.