Selling Heats up on Wall Street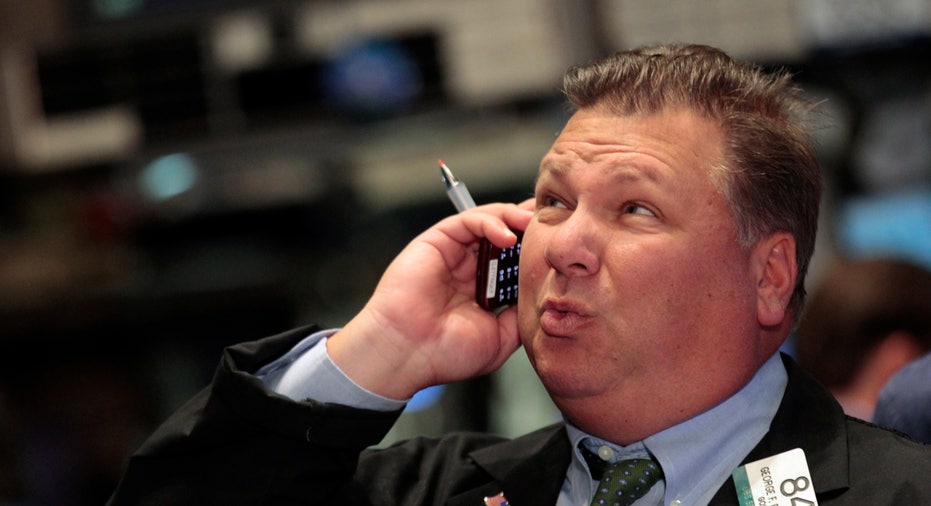 FOX Business: The Power to Prosper
Wall Street slid deeper into the red as traders reacted to sinking oil prices and weaker-than-expected data on the U.S. manufacturing sector.
Today's Markets
As of 3:26 p.m. ET, the Dow Jones Industrial Average dipped 91 points, or 0.69%, to 13107, the S&P 500 fell 9.8 points, or 0.7%, to 1403 and the Nasdaq Composite dropped 19.1 points, or 0.61%, to 3101.
There have been multiple reports over the past two days the U.S. may tap into its strategic petroleum reserve in a bid to push the price of crude lower. On top of those reports, the Energy Department said crude stocks jumped by 7.1 million barrels last week, considerably bigger than the 2.2 million barrel build than was expected. Meanwhile, gasoline stocks slid 3.5 million barrels, a wider draw than the 1.5 million expected.
The benchmark crude oil contract traded in New York fell $1.92, or 1.8%, to $105.41 a barrel. Wholesale RBOB gasoline slumped 0.3% to $3.396 a gallon.
In metals, gold slid $25.20, or 1.5%, to $1,663 a troy ounce. U.S. Treasury bonds fell, pushing yields higher. The yield on the 10-year note rose 0.026-percentage point to 2.212%.
Energy, basic materials and industrial companies, like Chevron (NYSE:CVX), Alcoa (NYSE:AA) and Caterpillar (NYSE:CAT) came under pressure as a result. Indeed, the five companies based in those sectors listed on the Dow cost the blue-chip average some 50 points.
This week, market participants have been paying close attention to the U.S. economy. Wall Street posted a strong performance Monday after Federal Reserve Chairman Ben Bernanke hinted at more monetary easing, but then struggled the following day amid mixed reports.
The durable goods report is one that is particularly closely watched since it is so wide-ranging and directly impacts broad measures of economic output. Indeed, it encompasses everything from refrigerators made by General Electric (NYSE:GE) to airplanes crafted by Boeing (NYSE:BA).
Orders for long-lasting goods jumped 2.2% in February from the month prior, a shallower increase than the 3% economists expected. Excluding the transportation component, orders were up 1.6%, a tick below the 1.7% forecast.
One variable may be how soaring gasoline and oil prices have affected demand for these products. Consumer sentiment and manufacturing reports have shown that orders have remained robust, but some economists say there is a risk that people's and business' disposable income may take a hit.
In corporate news, Goldman Sachs (NYSE:GS) considered splitting up its chairman and chief executive roles amid pressure from shareholder groups, according to multiple reports. A separate report by Reuters said the securities behemoth's European investment banking revenue jumped 8% during the first quarter as derivatives activity surged across the continent.
Foreign Markets
European blue chips dipped 1.1%, the English FTSE 100 dropped 1% to 5809 and the German DAX slumped 1.1% to 6999.
In Asia, the Japanese Nikkei 225 slid 0.71% to 10183 and the Chinese Hang Seng slumped 0.77% to 20885.