SEC Ramps Up Enforcement Actions in Fiscal Year 2015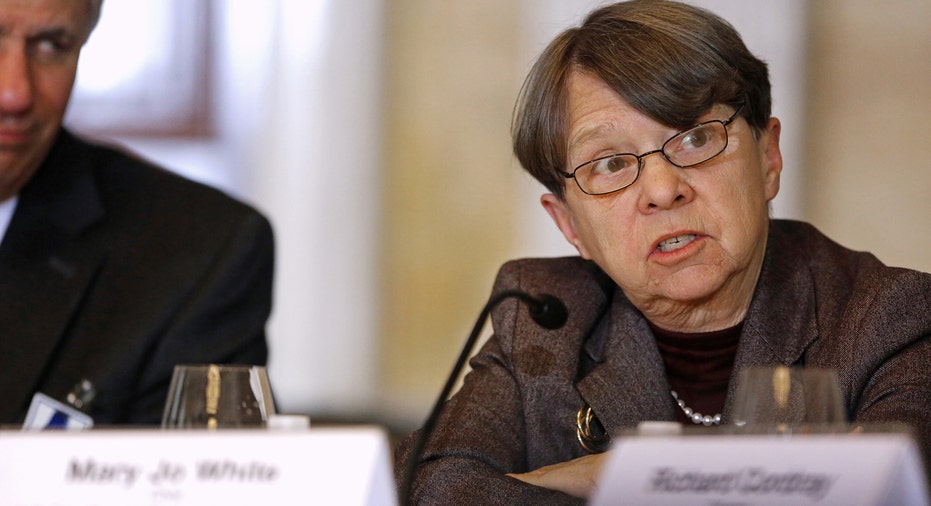 The Securities and Exchange Commission continued to ramp up enforcement actions in fiscal year 2015, filing 7% more this year than a year ago.
The regulatory agency filed 807 actions "covering a wide range of misconduct," and collected about $4.2 billion in disgorgements and penalties, according to statistics released Thursday. That's compared with 755 enforcement actions filed and $4.16 billion collected in fines the prior year.
Of the 807 enforcement actions filed in 2015, a record 507 were independent actions for violations of the federal securities laws and 300 were either actions against issuers who were delinquent in making required filings with the SEC or administrative proceedings seeking bars against individuals based on criminal convictions, civil injunctions, or other orders, the SEC said in a statement.
Among the agency's "first-of-their-kind" cases in 2015 were filings against: a private equity adviser for misallocating broken deal expenses; an underwriter for pricing-related fraud in the primary market for municipal securities; a "Big Three" credit rating agency; violations arising from a dark pool's disclosure of order types to its subscribers; an admissions settlement with an auditing firm; and an SEC rule prohibiting the use of confidentiality agreements to impede whistleblower communication with the SEC.
"Vigorous and comprehensive enforcement protects investors and reassures them that our financial markets operate with integrity and transparency, and the Commission continues that enforcement approach by bringing innovative cases holding executives and companies accountable for their wrongdoing sending clear warnings to would-be violators," SEC Chair Mary Jo White said in the statement.
Breaking down the actions into categories, the SEC highlighted cases involving financial reporting, 87 cases of insider information, and charges against 14 accountants and 10 attorneys for their roles in aiding perpetrators of microcap fraud.
In a filing described by the SEC as the first non-independence case against a major audit firm since 2009, the agency charged BDO USA, LLP with issuing false and misleading unqualified audit opinions about the financial statements of General Employment Enterprises, and five of the firm's partners, including national office personnel, for their roles in the deficient audits.
In addition, the SEC sanctioned Deloitte & Touche and eight auditing firms for various brokerage firms for violating independence rules.
And the agency charged Oppenheimer & Co. (NYSE:OPY) and current and former E*Trade (NASDAQ:ETFC) subsidiaries for "failing in their gatekeeping function" as broker-dealers by allowing billions of unregistered microcap stock shares to be sold into the market.
The SEC also sanctioned Morgan Stanley (NYSE:MS), Goldman Sachs (NYSE:GS), and Latour Trading LLC for violations of the market access rule, which requires firms to have adequate risk controls in place before providing customers with access to the market.
The SEC also obtained the largest penalty to date against an alternative trading system, ITG Inc. and AlterNet Securities, Inc., to settle charges that they operated a secret trading desk and misused the confidential trading information of dark pool subscribers.