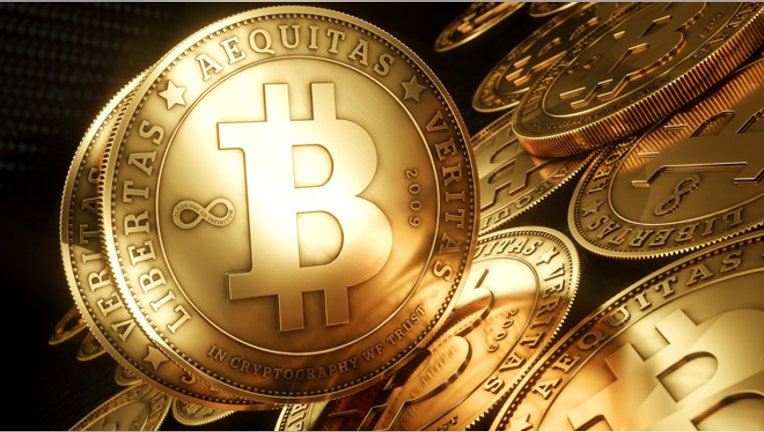 Apparently, even virtual currencies can be hit by real Ponzi schemes.
The Securities and Exchange Commission charged a Texas man and his company on Tuesday with defrauding investors in a Ponzi scheme involving increasingly-popular digital currency Bitcoin.
The allegations, coupled with a new investor alert warning about potential fraud in virtual currencies, highlight how U.S. regulators are paying attention to Bitcoin and similar currencies.
The agency said Trendon Shavers, founder of Bitcoin Savings and Trust, raised at least 700,000 Bitcoins, worth about $4.5 million based on average prices in 2011 and 2012, by selling investments denominated in the virtual currency. Today, 700,000 Bitcoins are worth more than $60 million.
"In reality, BTCST was a sham and a Ponzi scheme," the SEC said in a statement.
According to the complaint, Shavers promised to pay investors up to 7% in weekly interest based on his firm's market arbitrage activity, but the SEC said he used Bitcoin from new investors to make purported interest payments and cover investor withdrawals. Shavers also allegedly used investors' Bitcoin for his own personal use like to pay rent and to gamble as well as for day trading in his account on a digital currency exchange.
"Shavers preyed on investors in an online forum by claiming his investments carried no risk and huge profits for them while his true intentions were rooted in nothing more than personal greed," said Andrew Calamari, director of the SEC's New York regional office.
In a complaint filed in U.S. District Court for the Eastern District of Texas, the SEC charged Shavers and his company with offering and selling investments in violation of the anti-fraud and registration provisions of securities laws.
The agency is seeking a court order to freeze the assets of Shavers and BTCST and other relief, including permanent injunctions, financial penalties and disgorgement of ill-gotten gains with interest.
"Fraudsters are not beyond the reach of the SEC just because they use Bitcoin or another virtual currency to mislead investors and violate the federal securities laws," Calamari said.
According to the complaint, Shavers lured investors through general solicitations on a Bitcoin discussion website, posting messages such as: "I have yet to come close to taking a loss on any deal" and "risk is almost 0."
In addition to the charges, the SEC also issued an investor alert on Tuesday warning investors the agency is concerned that "the rising use of virtual currencies in the global marketplace may entice fraudsters to lure investor into Ponzi and other schemes."
Any investment in securities in the U.S. is subject to the SEC's jurisdiction "regardless of whether the investment is made in U.S. dollars or a virtual currency," the agency said. Individuals selling investments are typically subject to federal or state licensing requirements.
The SEC spelled out a number of common red flags, including high returns with little or no risk, "overly consistent returns," unregistered investments, unlicensed sellers, secretive and/or complex strategies, issues with paper work and difficulty receiving payments.
Earlier this month, Cameron and Tyler Winklevoss, high-profile backers of Bitcoin, disclosed plans to file for an initial public offering that would track the price of the volatile and controversial virtual currency. The twins, who are known for accusing Mark Zuckerberg of stealing their idea for Facebook (NASDAQ:FB), want to raise $20 million in the offering.