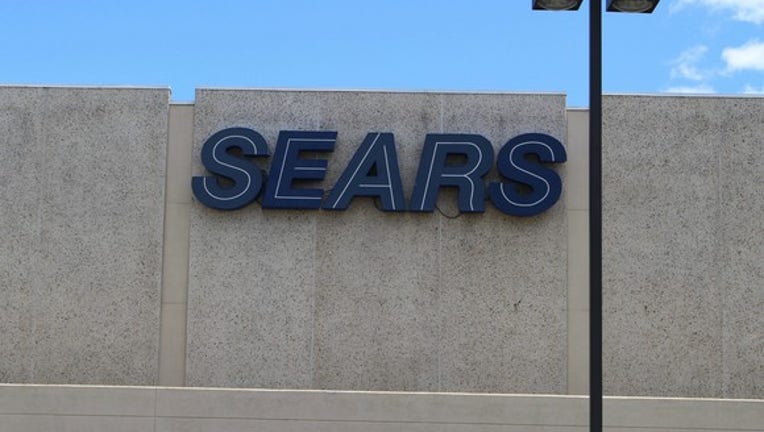 Sears Canada and certain subsidiaries on Thursday were granted creditor protection for an initial period of 30 days and subject to extension as it seeks to continue restructuring its struggling business.
The Toronto-based retailer applied for protection in the Ontario Superior Court of Justice under the Companies' Creditors Arrangement Act (CCAA), a statute under Canadian law that allows troubled corporations owing in excess of $5 million Canadian to creditors the opportunity to avoid bankruptcy. The order allows the company to obtain debtor-in-possession financing of $450 million Canadian.
The company's executive team said on June 13 it did not expect its cash flow to meet obligations due in the next 12 months. Sears Canada ended the first quarter with $164.4 million in cash, down from $235.8 million at the end of 2016. The retailer tried to borrow as much as $175 million using real estate as collateral, but after negotiations with lenders fell through, the company said it expected to receive $109 million before transaction fees.
In the first quarter, Sears Canada booked revenue of $505.5 million, a 15.5% decline from the year prior alongside a reported earnings loss of $144.4 million, or $1.42 per share. Sales at stores open at least 12 months – a key metric for measuring retail success – rose 2.9% during the period as the company executed elements of its turnaround strategy which includes new-format stores, real estate transactions and revamped merchandising strategies.
More on the retail industry tumult
Sears Canada, which split from U.S.-based Sears Holdings (NYSE:SHLD) in 2012, said its ongoing restructuring and consolidation efforts, 18 months in the making, are beginning to gain traction with customers. The company pointed to new technology, revamped brand positioning, and refreshed product assortment and customer service standards to illustrate its work so far to transform the business and bring it back to black as it has seen positive same-store sales growth in the two most recent quarters.
"Sears Canada believes this indicates that the new brand positioning is starting to resonate with customers," the company said in the filing, adding that the road to a sustainable future is still a long one. It stated liquidity pressures and legacy business units are preventing the brand from making further progress.
Sears Canada vowed to complete its restructuring efforts "in a timely fashion" and exit CCAA protection as soon as this year. As part of its effort to continue maximizing efficiency in the business, the company said it will close 20 locations and 15 Sears Home stores, 10 Sears outlet stores and 14 Sears Hometown locations. At the same time, the brand will shed about 2,900 positions, including some head count at its corporate office. Timing of the closures has not been finalized.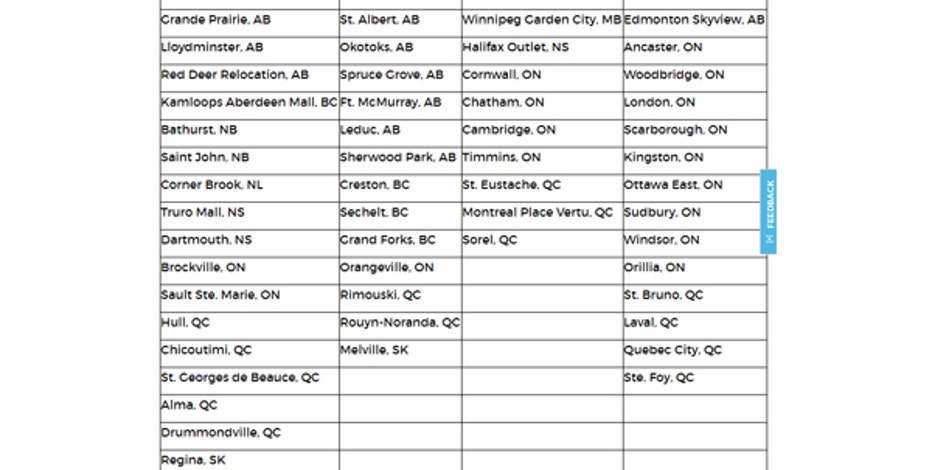 To aid in the CCAA proceedings, Sears Canada retained BMO Capital Markets as its financial advisor and Osler, Hoskin and Harcourt as its legal advisor. After the company filed for CCAA protection, trading of Sears Canada common stock was suspended on the TSX, which has begun an expedited delisting review, and Nasdaq. New York-based Nasdaq last month notified Sears Canada it did not meet the minimum bid price requirement of $1 U.S. for 30 consecutive days. The company is still under review for continued listing on the exchange.
The struggles at Sears Canada echo the same problems ricocheting across the global retail industry as consumers turn to online shopping platforms to hunt for the best deals rather than venturing to the mall or physical retail stores. Sears Holdings, which was once the nation's biggest retailer, has also found itself struggling for survival in the ever-changing landscape as it closes stores and sells off brands – much like other once invincible mall-based brands Macy's (NYSE:M) and JCPenney (NYSE:JCP) are also doing.
Last week, Sears Holdings, as part of its own restructuring efforts, said it would eliminate about 400 full-time corporate positions, and on Thursday, Business Insider reported the company would close another 20 Sears department stores bringing its store count down to 1,180.