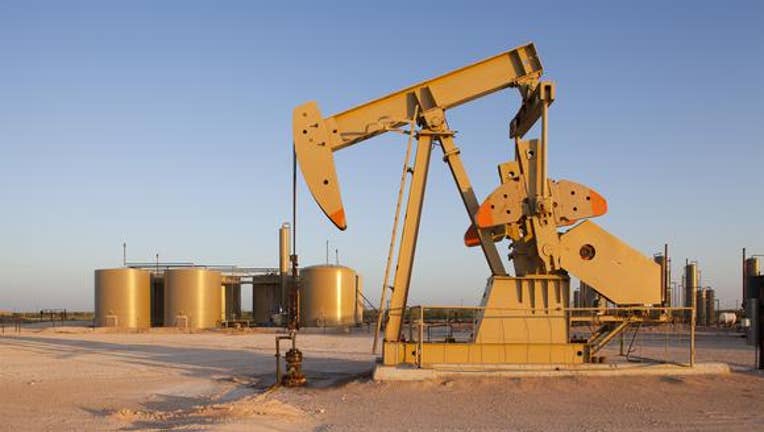 Image source: LINN Energy.
What: Shares of offshore oil and gas drillerSeadrill Ltd are down 14.5% at 2:40PM ET on March 9, while at the same time, oil producersLINN Energy LLC andW&T Offshore are up 20% and 13%, respectively.
So what: While W&T Offshore did report earnings after market close yesterday that came in above most expectations, the big catalyst behind the big jump for LINN and W&T Offshore is the same thing that's pushed up almost every oil stock in recent weeks: oil prices. After a one-day break yesterday from the recent rally -- which drove down prices for all of these stocks, including Seadrill -- oil is continuing its runup. Brent, the major benchmark for international oil prices, is up over 3% and approaching $41 per barrel, while West Texas Intermediate, a key benchmark for U.S. crude, is up almost 4% to $37.90.
So why is Seadrill down on a day when oil prices are up yet again? In short, it's those pesky Wall Street analysts. According to one analyst atWells Fargo, the recent big rally for offshore drilling stocks has probably been overdone, and the stocks have swung from "fairly valued to overvalued."
Now what:Frankly, the analyst's view is probably a reasonable assessment of the situation, though valuation is perhaps less a concern than risk in general. As I've written ad nauseam in recent weeks, the current oil price rally is a good thing for oil producers and companies like Seadrill that support them, but oil prices are still well below levels that they need.
LINN and W&T simply cannot make money, at least with their current capital structures, at these prices, and Seadrill -- along with the rest of the offshore drilling segment -- won't find any new work at current prices, since producers won't invest in offshore projects until oil prices climb much higher than current levels.
Not to belabor the point, but I can't overemphasize this: Higher oil prices are good, but we have a long way to go before they get to a point where these companies are out of the woods.
The article Seadrill Ltd. Stock Down Big (Again), but Producers LINN Energy, W&T Offshore Up Big: Here's Why originally appeared on Fool.com.
Jason Hall owns shares of Linn Energy, LLC, Seadrill, and Wells Fargo. Jason Hall has the following options: long Jan. 2018 $2 calls on Linn Energy, LLC and long Jan. 2018 $2 calls on Linn Energy, LLC. The Motley Fool owns shares of and recommends Wells Fargo. The Motley Fool recommends Seadrill. Try any of our Foolish newsletter services free for 30 days. We Fools may not all hold the same opinions, but we all believe that considering a diverse range of insights makes us better investors. The Motley Fool has a disclosure policy.
Copyright 1995 - 2016 The Motley Fool, LLC. All rights reserved. The Motley Fool has a disclosure policy.