Seadrill Ltd. Just Improved Its Debt Situation: Time to Buy?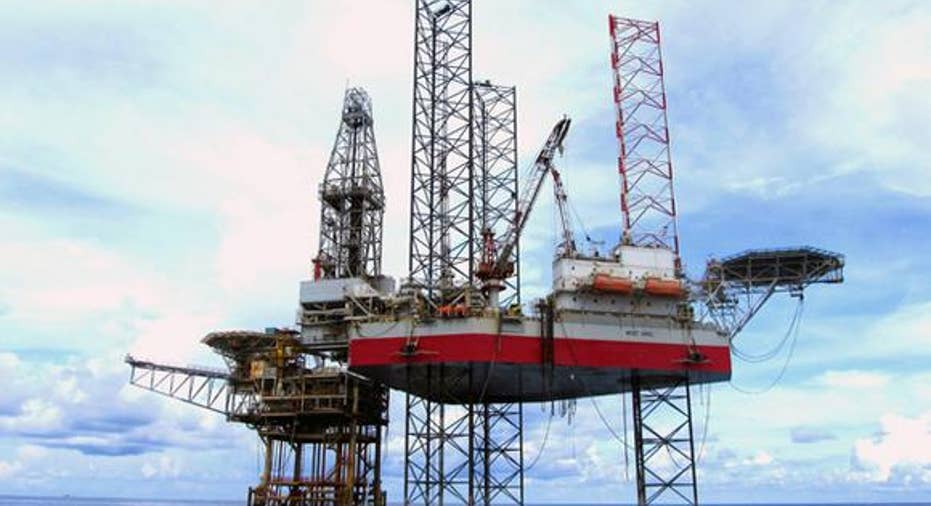 A debt deal is good, but until more of these are getting work, Seadrill remains risky. Image source: Seadrill.
Offshore drilling contractorSeadrill Ltd. operates the newest, most capable fleet of vessels operating, but it's also one of the most heavily leveraged offshore drillers, and it's the overhang of its big debt that's easily the biggest risk the company faces.
On April 29, the company announcedthat it had reached agreement with its banking group to both give it more breathing room before nearly $3 billion of that debt comes due and amend key covenants related to all of its debt facilities. While there's no getting around seeing this as a positive for the company in the near term, the real question is what it means for the company's long-term viability. Is it finally time to put Seadrill on your list of stocks to buy?
Let's take a closer look.
What Seadrill just pulled offThe agreement Seadrill reached with its banking group does the following:
Delays the maturity of $950 million in total debt due in June and December 2016 to December 2016 and May 2017.
Delays the maturity of $2 billion debt of subsidiaryNorth Atlantic Drilling Ltd. from April 2017 to June 2017.
It also amends the covenants ofallof the company's secured debt facilities as follows:
A reset of the leverage covenant.
A revised definition of the equity ratio to exclude the impact of any change to the market value of its rigs.
A suspension of the provision that allows lenders to receive a prepayment under their secured credit facilities if rig values decline below a minimum value relative to the loan balance outstanding.
This is all part of a bigger negotiation with its lenders, CFO Mark Morris said in the release, that's expected to be complete by year-end. Seadrill also agreed to not draw any more cash from its revolving credit facility and said it would retain at least $250 million in liquidity while negotiations were ongoing.
What it means (and what it doesn't) for SeadrillTo start with, this doesn't alter the company's debt balance. As of year-end, Seadrill owed $11.1 billion in interest-bearing debt, $8.3 billion of which is secured largely by liens on drilling vessels. The company also still owes the same amount of debt, and at the same interest rates. In 2015, the company paid $415 million in interest expense, up 13% from 2014. This agreement doesn't alter either of those things.
Itdoes, however, give Seadrill time, while the following things play out:
The offshore drilling downturn moves closer to a recovery.
Seadrill has time to work with customers to extend and renew contracts on vessels currently working.
Seadrill and its creditors find time to reach new terms on existing debt before the first maturities are due.
The amended covenants are also significant, particularly as the offshore environment continues to deteriorate. In 2015, the market value of Seadrill's drilling fleet declined by about 20%. This drop was driven by several factors, but primarily the decline in demand for drilling activity, and a heavily oversupplied global vessel fleet. By amending these covenants until June 2017, further deterioration of vessel values because of these market factors won't trigger any prepayment provisions or put Seadrill in violation of any of its debt covenants.
The risk is lessened, but uncertain recovery means risk is still highFrankly, it does improve the picture, since it makes it abundantly clear that Seadrill's banking partners are willing to work with the company. As we've started seeing in recent months, this hasn't proved to be the case for many other energy-related companies, as bankruptcy filings are starting to accelerate.
But at the same time, offshore is likely to be one of the last parts of the oil and gas value chain to rebound, so it's hard to call this one event -- as important as it's likely to prove -- as something to buy because of. However, there's also a real chance that this happened because of the influence of John Fredriksen -- Seadrill's founder and largest investor -- in the maritime industry, particularly with bankers.
So if we put it all together, it's fair to say that Seadrill faces a little less risk than it did even a month ago. The deferred maturity and the amended covenants will certainly make debt less of a risk for the remainder of 2016, at least.
Nonetheless, Seadrill's value is based on its ability to perform drilling in deepwater and harsh conditions, and until offshore drilling demand comes back, moves like this are nothing but delay tactics. And since offshore drilling is still a long way from recovering, putting new money in Seadrill today remains a risky move.
The article Seadrill Ltd. Just Improved Its Debt Situation: Time to Buy? originally appeared on Fool.com.
Jason Hall owns shares of Seadrill. The Motley Fool recommends Seadrill. Try any of our Foolish newsletter services free for 30 days. We Fools may not all hold the same opinions, but we all believe that considering a diverse range of insights makes us better investors. The Motley Fool has a disclosure policy.
Copyright 1995 - 2016 The Motley Fool, LLC. All rights reserved. The Motley Fool has a disclosure policy.