Schools, groups plan for ways to help young immigrants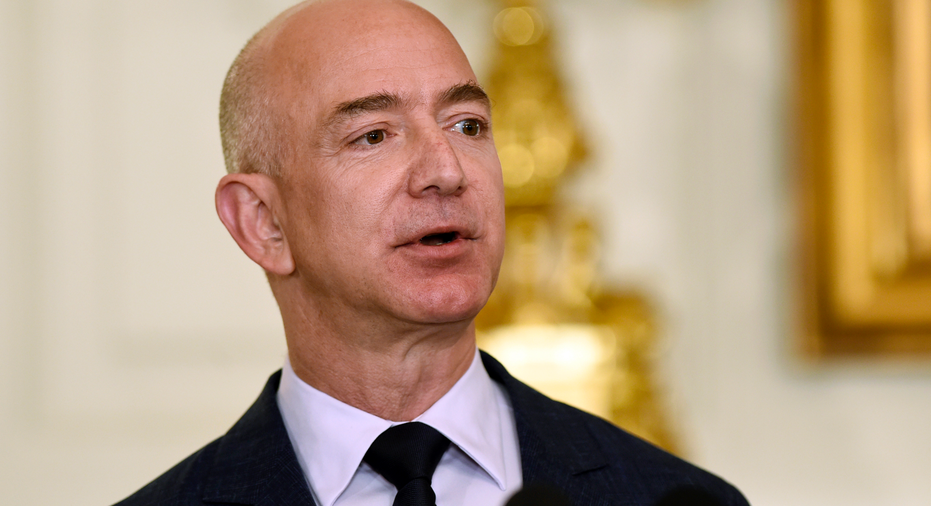 Amid uncertainty over protections for young immigrants living in the U.S. illegally, a scholarship group that recently collected its biggest donation yet from Amazon chief Jeff Bezos said it is exploring ways to help students if they are deported.
The Dream.US foundation, which received $33 million from Bezos on Friday, said it hopes it will be possible for scholarships to follow recipients to schools outside the United States.
It is among the advocacy groups, universities and employers that have started developing contingency plans amid the uncertain future of the Deferred Action for Childhood Arrivals program, or DACA.
Southern Oregon University has arranged for its sister school, Universidad de Guanajuato in Mexico, to take in its DACA students if they are deported.
The university in the Oregon city of Ashland has a small number of affected students, but President Linda Schott got the promise during a visit last year to the Mexican school, her spokesman said.
"They were just talking about the situation, and the folks at University of Guanajuato stepped forward and said, 'We'll help however we can,'" spokesman Joe Mosley said.
The Obama-era program shielded from deportation and granted work permits to young immigrants known as "dreamers" who were brought to the country illegally as children or overstayed their visas. President Donald Trump announced he was ending DACA unless lawmakers come up with a solution by March.
Advocates say it seems like one step forward and one step back as a resolution is sought for the estimated 800,000 people affected — many of them college-age students who have spent a majority of their lives in the U.S.
Trump declared this week that a lack of trust with Democratic leadership was undermining a long-term deal. Yet federal authorities have reopened services surrounding the program after a court ruling last week.
The Citizenship and Immigration Services agency resumed accepting requests to renew deferred-action status after a U.S. judge temporarily blocked the decision to end DACA. The Trump administration has appealed.
Dream.US President Candy Marshall said her high-profile donors have unanimously agreed to keep funding the scholarships regardless of DACA status. Bezos said he was giving the money to cover 1,000 scholarships in honor of his adoptive father, who came to the U.S. alone from Cuba at age 16.
The foundation has so far raised $190 million from its donors, which also include the Bill and Melinda Gates Foundation, Chan Zuckerberg Initiative and Bloomberg Philanthropies.
"For dreamers who are hearing day in and day out that they don't belong, and some even questioning their existence, this is an important message," Marshall said of the donors' support.
Employers also have been wrestling with how to address potential changes.
There are no contingency plans for the estimated 20,000 teachers who could be deported if DACA unravels, National Education Association president Lily Eskelsen Garcia said.
Teach for America says it's still recruiting those protected by DACA to work in low-income schools.
"Every corps member can be a role model and ally for children, but you can be an additional inspiration and offer guidance based on your background," the organization's website said.
Airbnb, for one, has said it would continue to employ affected workers even if they use their status.
Bill Ong Hing, founder of the Immigrant Legal Resource Center and law professor at the University of San Francisco, said he is encouraging other corporate heavyweights to speak up and make the same pledge.
"I'm pushing, trying to encourage employers to stand up and say, 'Listen, if DACA ends, I'm going to continue hiring and paying these folks as a matter of civil disobedience,'" Hing said.
___
Follow Sally Ho at https://twitter.com/_sallyho .