Scaramucci's fund struggles to bring top returns to the masses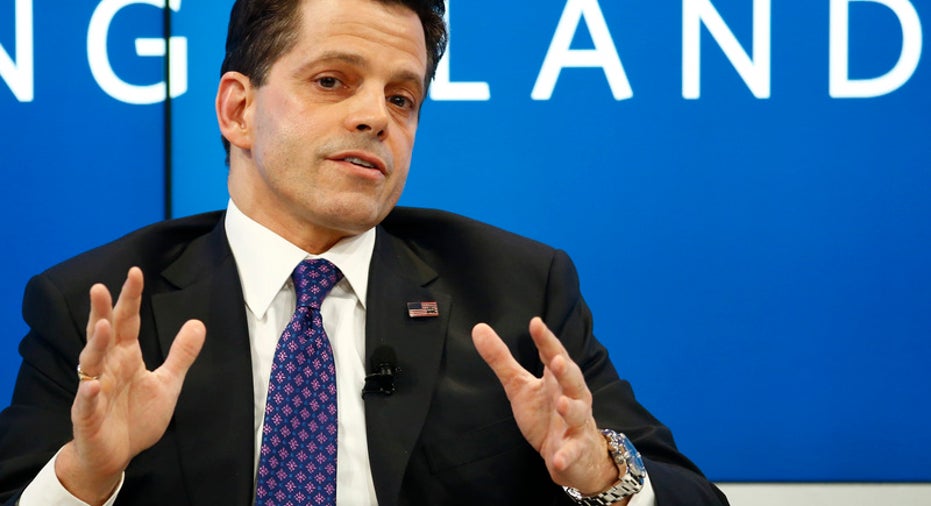 One of President-elect Donald Trump's top liaisons to Wall Street's business elite launched a mutual fund three years ago for mom-and-pop investors that lags most of its peers.
Hedge fund impresario Anthony Scaramucci, 53, has secured a top White House job as an adviser and public liaison to government agencies and businesses. He said on Tuesday he would sell his stake in SkyBridge Capital after growing the investment firm to more than $12 billion in assets in little more than a decade.
Known affectionately as the "Mooch" in the financial industry, Scaramucci joins former Goldman Sachs mortgage bond trader Steve Mnuchin and distressed investor Wilbur Ross as they are picked a Trump cabinet members and pause their pursuit of private wealth for government service.
SkyBridge's $480 million SkyBridge Dividend Value Fund has lagged 80 percent of its peers over the past year, with its A-class shares posting an 18.83 percent total return, according to Lipper Inc, a unit of Thomson Reuters. It ranks 433rd out of 519 funds.
Peer funds, on average, have done much better with a 1-year total return of 23.94 percent.
The fund, which pays investment management fees to SkyBridge, also is more expensive than peer funds. Its net expense ratio of 1 percent of net assets compares to a median ratio of 0.78 percent for the group, according to Morningstar Inc.
At SkyBridge, Scaramucci proved to be one of the best hedge fund industry salesmen, getting wealthy clients into the hottest funds as they clamored for the services of prominent managers such as John Paulson.
Scaramucci, who is attending the World Economic Forum in Davos, Switzerland, and SkyBridge were not available for comment.
As hedge fund returns began to lag and investors began complaining about hefty fees some years ago, Scaramucci capitalized on the investor frenzy for higher yields amid historically low interest rates by launching the SkyBridge Dividend Value Fund in April 2014.
With a $100 minimum initial investment for individual retirement accounts, the fund courted regular people, compared to some of the SkyBridge hedge funds that required minimums between $25,000 and $25 million for direct investors.
A Harvard Law School graduate, Scaramucci has frequently said one of his best skills was knowing when to get out of the way and letting other people do their jobs.
Brendan Voege has managed the dividend value fund since its inception under the supervision of SkyBridge Chief Investment Officer Raymond Nolte.
(Additional reporting by Ross Kerber in Boston; Editing by Richard Chang)