Saudi Arabia Sliding as King of Asia's Oil Suppliers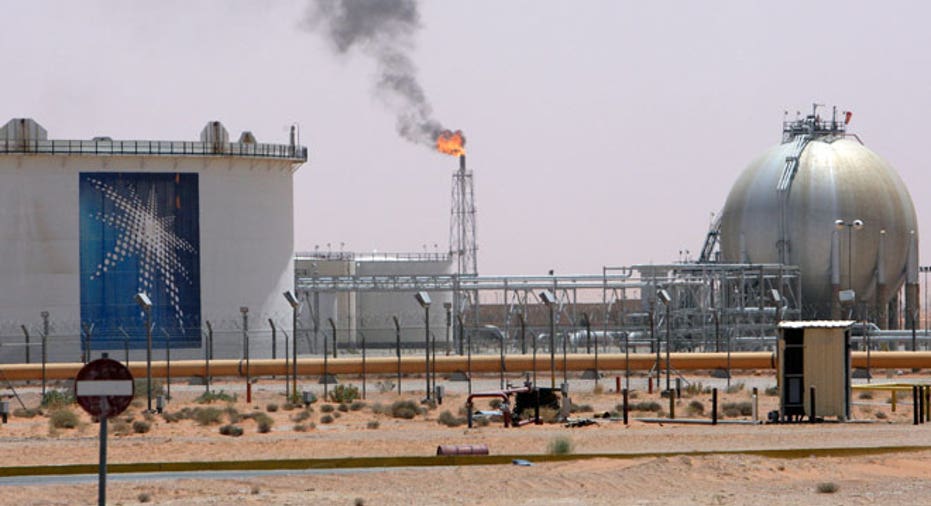 As Saudi Arabia's long-serving oil minister Ali al-Naimi departs his job, the kingdom's crown as top crude supplier to Asia--home to some the world's biggest and fastest-growing oil consumers--is slipping.
Stiffening competition from countries such as Russia and Iran is threatening Saudi Arabia's longtime hold over markets including China, Japan and India.
Those competitive forces, intensified by the nearly two-year slump in oil prices, underscore the challenges Mr. Naimi faced during his final years as oil minister. Mr. Naimi was dismissed Saturday, replaced by Khalid al-Falih, chairman of state oil company Saudi Aramco.
The recent rise in oil prices has brought some relief for Saudi Arabia and the Organization of the Petroleum Exporting Countries, whose policy is driven by the kingdom. Benchmark Brent crude prices are up more than 70% from a 12-year low under $30 a barrel in February. Prices on Friday closed at $44.66 a barrel.
The recovery has endured even though OPEC and other producers failed to reach an agreement to freeze production at a meeting last month.
Analysts say Mr. Falih is likely to follow Mr. Naimi's policy of trying to safeguard Saudi Arabia's market share, even if it means contributing to the world's continuing supply glut. Saudi Arabia has faced pressure from smaller OPEC members to cut its production since oil prices started tumbling in mid-2014.
"Khalid Al-Falih believes in the policy implemented by Al-Naimi and does not see the need for Saudi Arabia to intervene to balance the market," analysts at the research firm Energy Aspects wrote in a report Saturday. Mr. Falih "has made his opposition to unilateral cuts or freezing of production very clear," they wrote.
The Saudi policy of keeping its production high has had mixed success in Asia. Asian refiners still source the bulk of their oil from Middle Eastern producers, often on long-term contracts that are already in place. China, the region's biggest oil importer, still gets more of its crude from Saudi Arabia than anywhere else.
But while China's oil imports grew 13.4% year-over-year to 7.3 million barrels a day in the first quarter of 2016, its imports from Saudi Arabia grew just 7.3%, customs data show. The kingdom's share of Chinese imports fell to 15% from 15.9%.
Meanwhile, Chinese oil imports from Russia surged 42% in the first quarter of 2016, accounting for 13% of the total in the quarter, up from 10.6% in the same period the previous year.
Russia's geographical proximity gives it a competitive advantage over other producers, said Peter Lee, an energy analyst at BMI Research. Demand for Russian oil has been growing from independent Chinese refiners--known as 'teapots'--which have been given more leeway by Beijing to import crude in the past year.
Besides competing hard on price, Russian suppliers are trying to make it more attractive to deal with them. State-owned Gazprom Neft this year allowed Chinese customers to pay for their oil using the yuan rather than the dollar, the normal currency for oil deals.
The Saudis are also losing traction in Japan, where they supplied 33.7% of oil imports in March this year, down from 37.6% in the same month last year. Russia's share grew by 1 percentage point to 7.6% meantime, according to government data.
Competition between Russia and Saudi Arabia is also heating up in India, where analysts expect crude demand to grow strongly. The kingdom currently supplies about a fifth of the India's imports, according to data from consultancy FGE.
This year, Russian state-controlled oil giant OAO Rosneft plans to start sending regular deliveries of crude to India's second largest oil refinery. That follows Rosneft's decision to buy a big stake in India's Essar Oil, which owns the refinery and a network of about 2,000 gas stations. The purchase is set to be completed this year.
Iran has emerged as another key rival to the Saudis in recent months. The country, long locked out of global oil markets by international sanctions, has begun increasing exports again. Analysts reckon Asia will be a major battleground where Iran may take on the Saudis and other big suppliers.
Iran has already been making headway in some Asian markets. In South Korea, Iran's share of imported oil more than doubled to 8.6% year-to-date, compared with all of 2015, while Saudi Arabia's market share declined. Iran has also boosted its market share in India.
"Iran is definitely a threat to Saudi Arabia, in particular in the Asian market, said Gao Jian, a Shandong-based oil analyst with SCI International. "This means it is even less likely Saudi Arabia will slow down the pace of production, let alone curbing it."