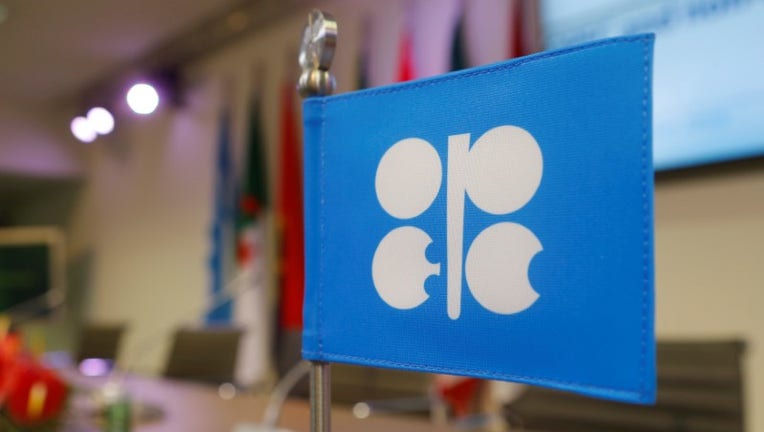 Saudi Arabia vowed to cut its August oil exports by nearly 1 million barrels per day, the latest move by OPEC to reduce a global oversupply and boost oil prices.
Khalid al-Falih, Saudi Arabia's energy minister, said the country will cap oil exports at 6.6 million barrels per day next month. The Organization of the Petroleum Exporting Countries, which held a meeting in St. Petersburg, Russia, on Monday, could also extend their current production cuts beyond next March.
Also at the meeting, Russia's energy minister called on other oil-producing nations to comply with promised cuts under an agreement forged by OPEC.
OPEC and some non-members such as Russia agreed last year to cut oil production by a combined 1.8 million barrels per day. However, U.S. production has accelerated in 2017, largely offsetting the impact of OPEC's retreat. Prices have trended downward as a result. In recent weeks, oil has slipped below $50 a barrel.
U.S. oil futures were up 1.4% at $46.40 a barrel in recent trading. Brent crude, the international benchmark, rose 1.3% to $48.68.
Russian energy minister Alexander Novak complained that "some countries are not yet fully implementing" the cuts.
"Despite the high level of compliance with the agreement, we insist on all countries fulfilling their obligations 100 percent," Novak said, in comments reported by Russian state news agencies.
Novak added that he would be open to tighter monitoring of output, and a possible extension of the cuts beyond their scheduled end in March 2018.
The International Energy Agency has estimated that compliance with the OPEC output cut fell to 78 percent in June, from 95 percent the previous month.
Beyond high U.S. output, oil prices have also been pressured by production increases in OPEC members Libya and Nigeria, which have exemptions from the cuts due to political instability.
The Associated Press contributed to this report.