Saudi Arabia Bets on Trump Economy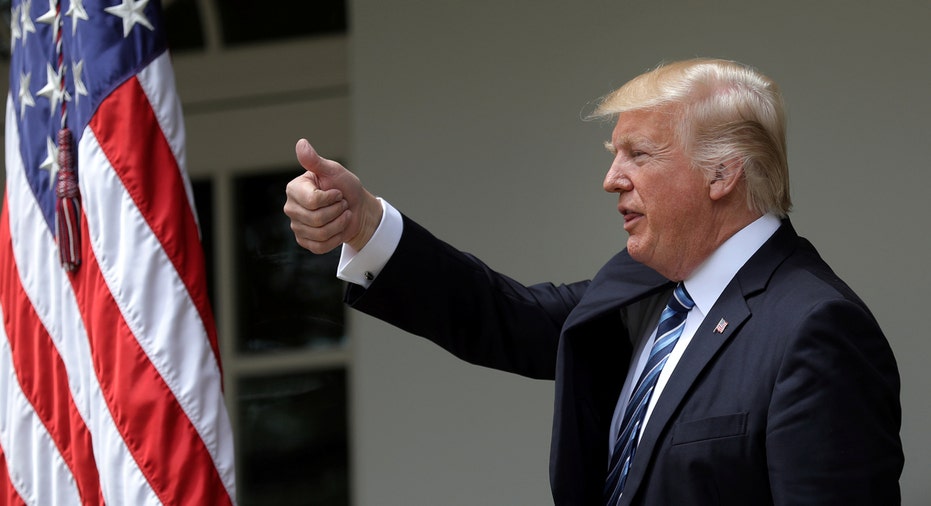 While President Donald Trump takes off on his first foreign trip – a week-long tour of the Middle East and Europe – he will meet first with the United States' greatest regional ally in the fight against terror, Saudi Arabia, which has shown increasing confidence in the U.S. economy under Trump.
Saudi investment in U.S. bonds reached a one-year high of $114.4 billion at the end of March, up noticeably from a low in September of $89.4 billion.
As the world's top oil producer, Saudi Arabia has been financially pressed thanks to falling oil prices, the global supply glut and a nearly $80 billion budget deficit. While OPEC attempts to stabilize prices, which plummeted in 2014 and have more recently swung between $47 and $56 per barrel, Saudi Arabia has trimmed its positions in foreign assets in order to account for the oil-related financial losses. The Kingdom held $737 billion worth of foreign assets in August 2014 and by March the country had trimmed those positions to just $501 billion, making its reinvestment in the United States throughout recent months, noteworthy.
The country has also released a plan, called Vision 2030, that aims to make its economy more diversified and less energy dependent. Recent investments in not just bonds, but other areas of the American economy like technology, indicate Saudi Arabia has confidence in the future of economic growth under the current U.S. leadership.
President Trump is expected to detail a brand new $100 billion arms deal with Saudi Arabia late Friday, conducted with the help of senior advisor Jared Kushner and an executive from Lockheed Martin (NYSE:LMT). The deal reportedly includes an advanced anti-ballistic missile system and combat ships. Saudi Arabia is the United States' largest trading partner in the Middle East.
The president's trip to the Middle East and Europe will last nine days, including stops in Israel, Rome and Italy, with the purpose of strengthening alliances and reasserting U.S. global leadership.