Sasol Keeps Fighting to Sustain Its Sales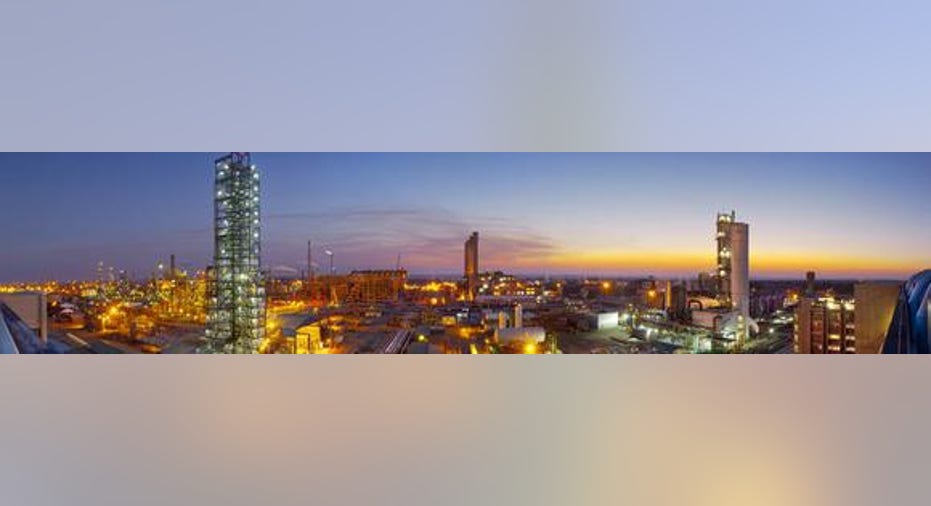 Image source: Sasol.
The massive disruptions in the global energy markets have created difficult production environments for companies around the world, and South African energy company Sasol has had to take steps to determine its best course forward given the challenging conditions. Coming into the release of its nine-month production and sales numbers for the first three quarters of its fiscal year, Sasol shares had enjoyed an uptick in recent months given the bounce in crude oil prices. Overall, Sasol has done a good job of keeping its production and sales figures strong even in tough conditions, but investors know that the worst might not be over for the energy company just yet. Let's look more closely at Sasol's latest production and sales numbers to see what might lie ahead.
Sasol keeps working
Sasol doesn't release financial results every quarter, typically providing only raw sales and production information during its fiscal first quarter and third quarter each year. With several different business divisions, Sasol's results over the first nine months of the fiscal year reflect the weakness in the energy industry, but they also show the company's ability to rise above those concerns to find opportunities and make the most of them.
In Sasol's mining unit, saleable production was up 2% to 29.8 million tons. External sales dropped slightly, but sales of mined goods to internal sources promoted growth in the energy segment, even though the performance chemicals unit had less demand. External purchases of mined goods were down 10% from the year-ago period, reflecting more self-reliance for the mining unit.
The international exploration and production division put in mixed performance. In Canada, natural gas production and sales fell 9%, and figures for condensates were down more steeply by more than a fifth. However, growth in gas and condensates production Mozambique and a 22% rise in crude oil production in Gabon helped offset Canadian declines.
The energy segment featured production increases in several key areas. Synfuels refined production rose to 25.4 million barrels, and at the Natref facility, crude oil processed inched higher from year-ago figures, as yields remained stable compared to the previous period. Production at the Oryx gas-to-liquid plant fell, but the Escravos GTL plant more than doubled its production. Sales of liquid fuels were flat to higher, and rising demand for methane rich gas more than offset declines in natural gas sales.
Sasol and chemicals
Sasol also has substantial sales from its chemicals segments, and there, performance was mixed as well. In the base chemicals unit, sales volumes were down almost 10% to an annualized run rate of 2.21 million tons. The largest declines were in fertilizer production, with volumes declining by more than a quarter. Smaller drops in explosives and polymers production still held back Sasol from posting growth, and the only bright spot for the segment came from sales of solvents, which were up 20,000 tons from the year-ago run rate. The basket sales price for base chemicals overall fell $224 per ton to just $781, down from $1,119 per ton two years ago in fiscal 2014.
The performance chemicals segment held up somewhat better. Sales volumes were down less than 1% from year-ago figures to an annualized rate of $2.55 million tons, and strength in organics helped to offset declining sales of waxes and other performance chemical products. A rise in sales prices for waxes helped send revenue from wax sales up 12% to 7.6 billion South African rand, and even though revenue from organics sales suffered from falling prices, Sasol's total segment revenue climbed slightly to 52.6 billion rand.
The news didn't have a huge impact on Sasol stock, largely because there was little unexpected in the report. For Sasol to start moving sharply higher, the energy giant will need to see improving conditions throughout the global oil and gas market. Until that happens, Sasol could continue to face an uphill climb.
The article Sasol Keeps Fighting to Sustain Its Sales originally appeared on Fool.com.
Dan Caplinger has no position in any stocks mentioned. The Motley Fool recommends Sasol. Try any of our Foolish newsletter services free for 30 days. We Fools may not all hold the same opinions, but we all believe that considering a diverse range of insights makes us better investors. The Motley Fool has a disclosure policy.
Copyright 1995 - 2016 The Motley Fool, LLC. All rights reserved. The Motley Fool has a disclosure policy.