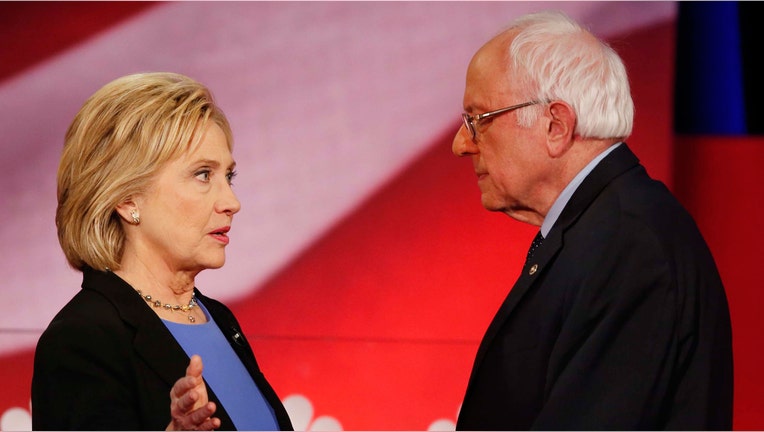 Democrat Bernie Sanders will team up with Hillary Clinton on the campaign trail for the first time on Tuesday, joining her in New Hampshire where he is expected to endorse Clinton's White House campaign in a belated show of party unity.
Five weeks after Clinton clinched the Democratic presidential nomination, Sanders is scheduled to join her at a rally designed to put their bitter primary campaign behind them and emphasize a shared commitment to beating Donald Trump, the presumptive Republican nominee, in the Nov. 8 election.
The appearance in Portsmouth, New Hampshire, which concludes weeks of negotiations between the two camps, comes after Clinton last week adopted elements of Sanders' plans for free in-state college tuition and expanded affordable healthcare coverage. It is also less than two weeks before the opening of the Democratic National Convention in Philadelphia, where Clinton is expected to become the party' official nominee.
Sanders also successfully pushed to include an array of liberal policy positions in the Democratic Party platform, approved by a committee on Saturday, which his campaign described in a statement as "the most progressive in party history."
Sanders did not win all of his policy fights in the party platform, most notably failing to win support for blocking a vote in Congress on the Trans-Pacific Partnership trade deal. But the U.S. senator from Vermont told reporters on Saturday that the two campaigns were "coming closer and closer together."
Clinton hopes the joint appearance will help her win over those Sanders supporters who have not fallen in line behind her candidacy. In recent Reuters/Ipsos polling, only about 40 percent of Sanders' supporters currently say they will back Clinton.
But top Democrats including President Barack Obama and Senator Elizabeth Warren of Massachusetts, a favorite of the party's liberal wing, have already announced their support for Clinton, leaving Sanders at risk of being left behind in the Democratic battle against Trump.
In another sign of growing party unity, two prominent liberal groups that had backed Sanders, the Communications Workers of America labor union and the Congressional Progressive Caucus PAC, announced their support for Clinton on Monday.
The congressional group is led by two of Sanders' biggest backers in Congress - Raul Grijalva of Arizona, who already had endorsed Clinton, and Keith Ellison of Minnesota.
"With the Democratic Party on track to ratify the most progressive platform in recent history, and Clinton continuing to campaign on progressive ideas, Sanders supporters can feel good that they helped to transform the future of the Democratic Party and America," said Kait Sweeney, a spokeswoman for the liberal Progressive Change Campaign Committee and a former Sanders campaign staffer.
New Hampshire, where Sanders first served notice of the strength of his campaign by beating Clinton handily in the primary, is also where Clinton and Obama held their first joint rally in 2008 after Obama's victory in that brutal primary race.
To make sure everyone got the point, that 2008 rally was held in the town of Unity, New Hampshire.
(Editing by Leslie Adler)