Samsung's Getting More Serious About Cloud Computing Services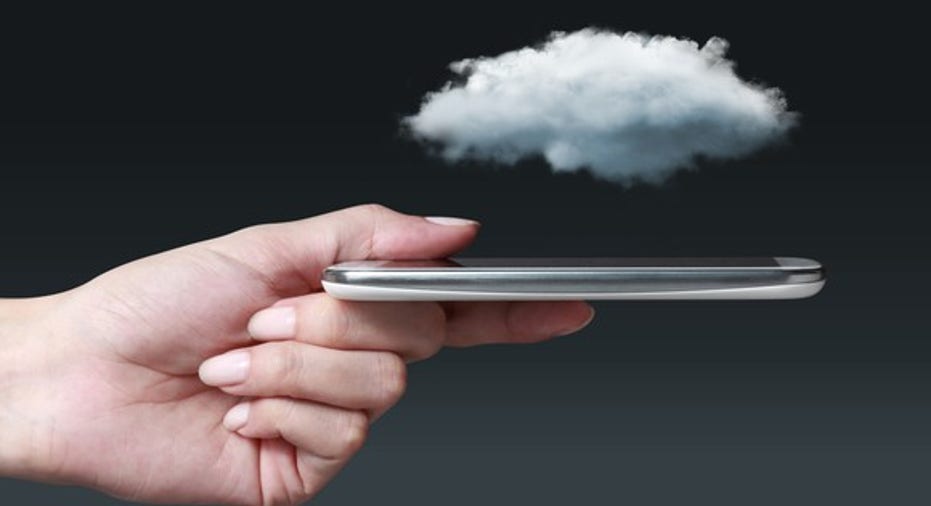 Source image: Getty Images.
Last week, Samsung Electronics made a notable move when it agreed to purchase Joyent, Inc.,a public and private cloud provider that sells cloud space to companies and also helps them set up their clouds from their data centers.
Samsung's keeping Joyent as a separate business, but will use the company's cloud computing prowess to help build out its own cloud-based initiatives. And it's coming at the perfect time.
Back at the end of 2015, Samsung changed its management structure (as it does every year) and put D.J. Koh in place as the head of the company's mobile division. At the time, it was expected that his leadership would help bring in more software and services focus, and it appears that the Joyent purchase is part of that plan.
Samsung's CTO of mobile communications, Injong Rhee, said in a press release that, "In Joyent, we saw an experienced management team with deep domain expertise and a robust cloud technology validated by some of the largest Fortune 500 customers."
Samsung is looking for new ways to bring in revenue that isn't from selling smartphones, and the growing cloud market could help fill in the gaps.
How Samsung stands to benefit
Purchasing Joyent gives Samsung access to a platform that the company can use across its mobile, Internet of Things (IoT) and cloud-based services. It's still unclear just how much Joyent could add to Samsung's bottom line right now, but the company is likely looking to boost is mobile division, where Joyent will officially exist.
Samsung has seen its Galaxy smartphone shipments fall for the past two years while the cloud computing market is growing. Gartner says the public cloud services market is worth $204 billion right now.
And it's in this large cloud market where Samsung stands to benefit. Joyent competes with other cloud services offered by Amazon.com , though on a much smaller scale. Amazonis known as an online retailer, but its Amazon Web Services (AWS) brought in $7.8 billion in revenue in Q4 2015, up 69% year over year. Samsung isn't looking to take on Amazon directly, but by purchasing Joyent the company will be able to offer new software and services directly to its customers.
Samsung needs a new area to focus its attention as its mobile business stalls. Cloud software and services could be it, and Joyent is a solid move into the space. Theplaftorm-as-a-service (PaaS) market -- which Samsung may tap into with Joyent -- is expected to hit $7.5 billion in the next thee and half years, according to Global Industry Analysts.
Investor takeaway
I wouldn't invest in Samsung (or sell) based on the company's decision to buy Joyent. Samsung is a massive conglomerate that made 12 major acquisitions last year, so the recent move is nothing new. Instead, investors should view Samsung's move as yet another step in creating a software and services company that complements its current mobile position. Remember that despite the drop in Galaxy shipments, Samsung is still the leading smartphone vendor in the world.
But hardware is starting to take a backseat to software and cloud services, and Samsung's slowly making the shift. Joyent will help the company transition, but it's going to be a slow one.
The article Samsung's Getting More Serious About Cloud Computing Services originally appeared on Fool.com.
Chris Neiger has no position in any stocks mentioned. The Motley Fool owns shares of and recommends Amazon.com and Gartner. Try any of our Foolish newsletter services free for 30 days. We Fools may not all hold the same opinions, but we all believe that considering a diverse range of insights makes us better investors. The Motley Fool has a disclosure policy.
Copyright 1995 - 2016 The Motley Fool, LLC. All rights reserved. The Motley Fool has a disclosure policy.