Samsung's Galaxy S7 Is Succeeding Where Apple's iPhones Are Not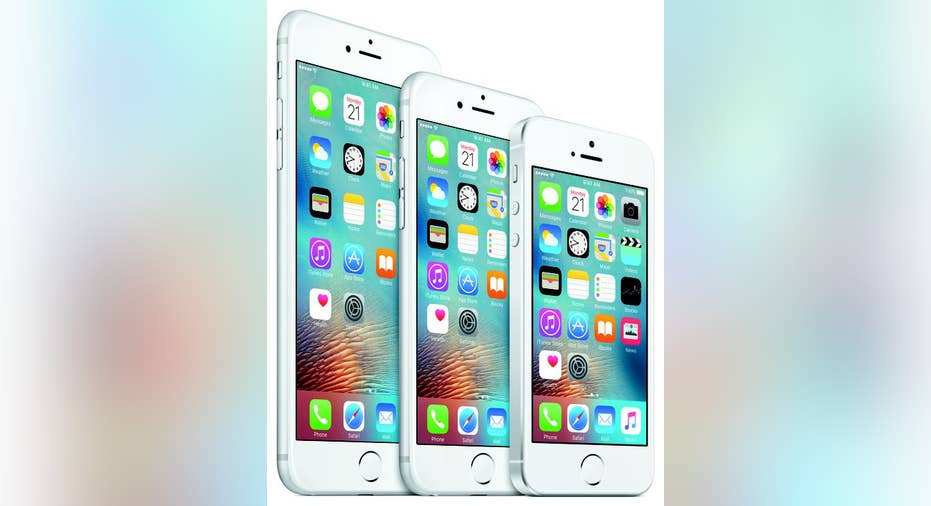 "It's True: Samsung's Galaxy S7 Is Better Than the iPhone" -- Fortune, March 14, 2016
"Samsung Galaxy S7 Review: Head of the Smartphone Class" The Wall Street Journal, March 8, 2016
Source: Samsung/
There's been no shortage of positive commentary regarding Samsung's Galaxy S7 and S7 Edge since they launched this year. As you can see from the headlines above, the phones are notching better press thanApple's iPhone 6s. But as investors, we care about real-world data. Now, with Samsung's recent earnings report, we have official word thatsales of the Galaxy S7 and S7 Edge helped push earnings higher.
Galaxy S7 powers Samsung's beat The South Korean electronics juggernaut released earnings late last week, providing one of its more impressive performances in recent memory. For the quarter, here's how the main income statement line items performed.
| Metric | Q1 2016 | Q1 2015 | % Change |
| --- | --- | --- | --- |
| Samsung revenue | $43.31 | $40.99 | 6% |
| Samsung operating profit | $5.81 | $5.20 | 12% |
| Samsung net income | $4.57 | $4.03 | 13% |
Info source: Samsung. Chart by author. Dollar amounts in billions.
According to the company, "The first quarter saw overall earnings growth led by the early launch and successful sales of the flagship Galaxy S7 and S7 Edge, improved memory product mix, expanded 14nm supply of System LSI products, and increased sales of OLED panels."
Looking out to the rest of the year, Samsung said it expects its handset division to produce strong sales and profit growth, largely thanks to the outsize popularity of the Galaxy S7 and S7 Edge, along with improved profitability of its non-premium devices. The company declined to provide specific S7 and S7 Edge sales data, but analysts estimate Samsung shipped roughly 10 million units of its flagship smartphone during Q1, roughly 30%-40% higher than many initial forecasts, and putting it on pace to do better than previous models.
Analysts are quick to note that shipments aren't the same as sales to end consumers, which could mean the current sales totals sit lower even than the 10 million estimate.It's also important to point out that the latest smartphones enjoyed both timing and pricing advantages compared with past Galaxy device family launches.
The company launched the latest Galaxy models a month earlier than last year's Galaxy S6 and S6 Edge. They also cost slightly less than last year's Galaxy and enjoy new consumer-friendly features such as highly water-resistant casing and a slot for additional external memory. Even with the tailwinds, the market and review data seems to fairly support the idea that Samsung's latest flagship smartphones are indeed a resounding hit, which ups the ante considerably for Apple's upcoming iPhone 7.
Source: Apple.
Can Apple answer? Taken in concert with Apple's iPhone sales contracting for the first time ever year-over-year in the latest quarter, the better-than-expected success of Samsung's flagship smartphones paints the Korean smartphone giant as the firm with more momentum at the moment between the longtime rivals.
Given the strength of its rival's premium devices and the weakness of its own smartphone sales, Apple badly needs to regain some of its device leadership.
Apple's most recent product updates haven't held the same magical aura of years past. The iPhone 6s and 6s Plus offer modest improvements over the iPhone 6. The iPhone SE contains most of Apple's high-end hardware, but nothing new other than its smaller 4-inch form factor. The recently introduced 9.7-inch iPad Pro offered some nice hardware upgrades but also lacked a true "wow" factor. Similarly, Apple quietly introduced an updated MacBook with improved innards but no new killer feature to speak of. The second-generation Apple Watch remains forthcoming. Are you sensing a trend here?
Over the past year, the improvements to Apple's suite of iProducts have mostly incremental in nature. This could be either because Apple has lost its product magic or because the true device fireworks are due later this year. It's nearly impossible to tell in advance which is the case. However, one thing is abundantly clear -- the iPhone 7 had better be great.
The article Samsung's Galaxy S7 Is Succeeding Where Apple's iPhones Are Not originally appeared on Fool.com.
Andrew Tonner owns shares of Apple. The Motley Fool owns shares of and recommends Apple. Try any of our Foolish newsletter services free for 30 days. We Fools may not all hold the same opinions, but we all believe that considering a diverse range of insights makes us better investors. The Motley Fool has a disclosure policy.
Copyright 1995 - 2016 The Motley Fool, LLC. All rights reserved. The Motley Fool has a disclosure policy.