Samsung's Bet on Artificial Intelligence Is a Good One -- If It Can Pull It Off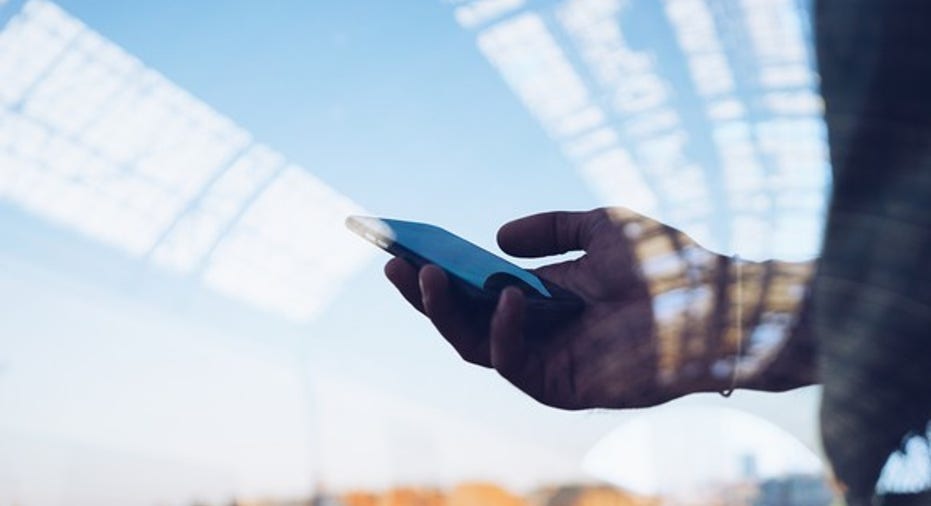 Image source: Getty Images.
If there was ever a timeSamsung(NASDAQOTH: SSNLF)needed a smartphone with a killer feature, it's now. Over the past month, the company has had to recall all of its Galaxy Note 7 smartphones due to their inexplicable propensity to catch on fire, a problem that has thus far been responsible for a more than $5 billion loss and some disastrous damage to Samsung's brand.Perhaps that's why the company is looking to add a strong emphasis on artificial intelligence to its upcoming Galaxy S8. According toThe Wall Street Journal, the company is expected to delay its launch of the S8 until early spring (a few months later than usual in its product cycle) and will incorporate a new A.I. assistant into the device, along with its own dedicated button to access it.This news, in an of itself, is not all that impressive. It hasn't even been officially confirmed yet by Samsung either. But if Samsung can deliver on a capable A.I. assistant for the S8, it might just help the company win back some customers.
The A.I. assistant trend is gaining steam
A.I. assistants aren't new, but having an intelligent, voice-controlled assistant embedded in your new devices is becoming more crucial than ever.
Amazon.com (NASDAQ: AMZN) is leading the charge with its Echo and Echo Dot devices and their Alexa assistant, which can tell you about the weather, order you a pizza or Uber, and play music, among many other things, in response to spoken commands and questions.
The Echo's newest competitor, Alphabet's (NASDAQ: GOOG) (NASDAQ: GOOGL) Google Home, provides many of the same tasks through its new Google Assistant. Google has embedded its new assistant in its first-ever, fully branded phone, the Pixel, as well. All of which shows just how important Google believes voice-activated assistants have become.Samsung is no stranger to digital assistants; it released its own S Voice in the Galaxy S3 back in 2012. But as WSJ pointed out, that feature hasn't received a major update in four years, which in the mobile world means it may as well not even exist.Samsung's upcoming A.I. assistant doesn't need to be better than Amazon's Alexa or Google's Assistant, but it must -- at the very least -- beat out Apple's Siri.To hit that target, Samsung has made a few key moves already.
As the WSJ article noted, Samsung bought A.I. companyViv Labs just last month, and on its earnings call just a couple of weeks ago said that it is already integrating the acquisition's natural-language voice assistant technology into its products.
"And through the acquisition of Viv, we have been able to secure a key capability in creating a very vibrant open A.I. ecosystem. We will be connecting not only our smartphones and tablets, but also TVs and other home appliances, and this will be -- to create an AI conversational interface to provide various services to the devices. And this will be a differentiating point and we will leverage this as a differentiating point for our Samsung devices,"" Samsung's vice president of mobile communications,KyeongTae Lee, said on the call.
Samsungs bet on A.I. as a "differentiating point" is likely more than just talk. A recent research report by Gartner shows that intelligent apps -- powered by A.I. assistants -- are one of the top 10 trends for 2017.
In a press release late last month,Gartner said, "Over the next 10 years, virtually every app, application and service will incorporate some level of AI. This will form a long-term trend that will continually evolve and expand the application of AI and machine learning for apps and services."
Now or never
In the quarter that ended in October, Samsung's profit fell 30% year over year, and the company's mobile division operating profit tanked nearly 96% year over year.
The company is in need of a strong mobile recovery, and releasing a competitive A.I. assistant for its already-popular Galaxy S lineup could be a good first step in that direction. But Samsung will have to prove that its A.I. is much more than the gimmicky S Voice it debuted a few years ago, and it'll have to keep pace with other assistants already on the market. And after its Note 7 fiasco, there will be little room for error.
10 stocks we like better than Samsung When investing geniuses David and Tom Gardner have a stock tip, it can pay to listen. After all, the newsletter they have run for over a decade, Motley Fool Stock Advisor, has tripled the market.*
David and Tom just revealed what they believe are the ten best stocks for investors to buy right now... and Samsung wasn't one of them! That's right -- they think these 10 stocks are even better buys.
Click here to learn about these picks!
*Stock Advisor returns as of November 7, 2016
Suzanne Frey, an executive at Alphabet, is a member of The Motley Fool's board of directors. Chris Neiger has no position in any stocks mentioned. The Motley Fool owns shares of and recommends Alphabet (A shares), Alphabet (C shares), Amazon.com, and Apple. The Motley Fool has the following options: long January 2018 $90 calls on Apple and short January 2018 $95 calls on Apple. Try any of our Foolish newsletter services free for 30 days. We Fools may not all hold the same opinions, but we all believe that considering a diverse range of insights makes us better investors. The Motley Fool has a disclosure policy.