Sam's Club adopting Amazon model as growth stalls?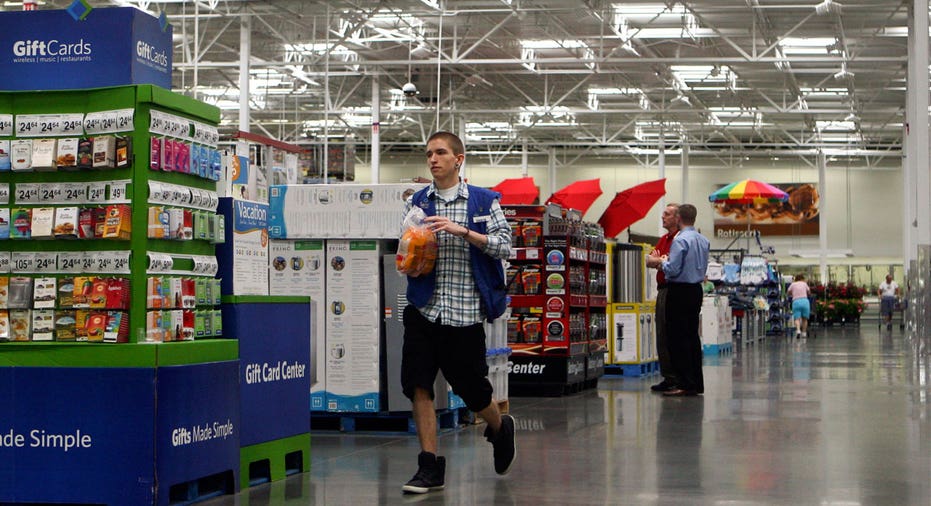 Retail warehouse chain Sam's Club is putting a heavier emphasis on its digital operations as competition with its own parent company, Walmart (NYSE:WMT), has caused growth to stall at brick-and-mortar venues.
Walmart announced in January that it will close 63 of its 660 Sam's Club locations, as it effected changes to its "real estate portfolio" to "better align" its locations with its strategy.
"They were under pressure from Walmart stakeholders ... because growth numbers had flattened out," James R. Bailey, professor at the George Washington University School of Business, told FOX Business.
In the first quarter of Walmart's fiscal 2018, net operating income at its Sam's Club division expanded just 0.2% year-over-year, while net sales rose 2.8%.
Bailey added that Walmart stores are often positioned within miles of Sam's Club locations, which produces internal competition and splits customers. While customers are split, the company is paying double to maintain the costs of both locations.
Twelve of the impacted Sam's Club locations will be transitioned into "e-commerce fulfillment centers" in order to "speed delivery of online orders," as Sam's Club looks to expand its online presence to compete in a marketplace that some of its rivals have already begun to thrive in.
Costco, for example, reported in the first quarter that its online sales rose more than 40%, after expanding 21% in the fiscal quarter prior.
BJ's Wholesale Club, which offered discounted memberships to shoppers whose Sam's Club locations were closing, has been strategic about the placement of its brick-and-mortar locations, Bailey said. However, the company's chief executive recently told the media that while his emphasis is still on physical trips, BJ's has invested in its online presence as well.
Meanwhile, e-commerce giant Amazon (NASDAQ:AMZN) reigns supreme in online sales, even entering the grocery sector last year with its acquisition of organic grocer Whole Foods Market (NYSE:WFM). Amazon's dominant presence has put pressure on traditional retailers, which have struggled to keep up with rapidly shifting consumer tastes. However, Bailey believes there is enough room in the durable goods sector for all of these brands to survive the digital transition.
"The market is going to do nothing but grow … I don't think Sam's Club is going away, it's retooling," Bailey said, adding that he is surprised Walmart has been so slow to make the digital transition.
Walmart recently started to push further into the e-commerce sector, purchasing Jet.com in August 2016. Moving forward, additional Sam's Club store closures could be possible if the company needs more distribution centers, Bailey noted.
Something that differentiates these wholesale clubs and helps drive profits are membership dues. These fees create a steady stream of revenue whether the customer visits the store once a year or once a week. Amazon has a similar model with its Prime memberships.
Looking further into the future, international markets could also provide a big opportunity for companies like Costco and Sam's Club.
"It's a big space… it's just going to grow and grow," Bailey said.