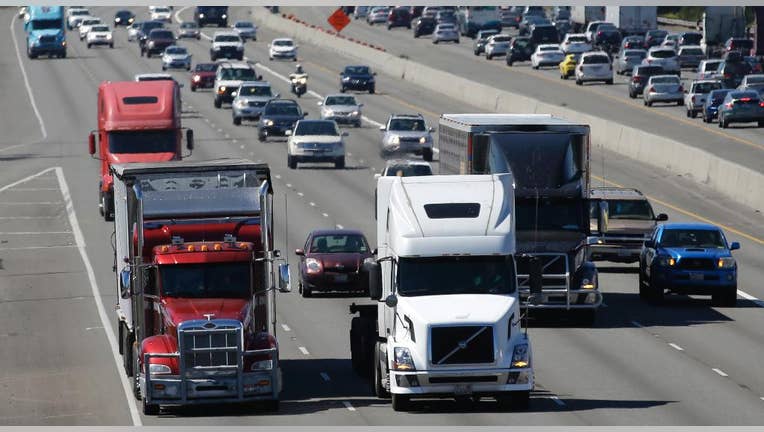 President-elect Donald Trump's administration will decide the fate of a government regulation that would electronically limit speeds of new tractor-trailer rigs.
Safety advocates were hoping for a decision before President Obama leaves office. They worry that Trump could cancel the regulation.
Two federal agencies proposed the rule that would cap truck speeds at 60- to 68-miles-per-hour. Advocates sought the regulation in 2006 saying it would make highways safer. A public comment period ended earlier this month. But the National Highway Traffic Safety Administration says the normal regulatory process will take at least until August.
Advocates plan to lobby for the rule, saying it fits Trump's definition of common-sense regulations.
Trump's transition team wouldn't comment on the rule and said it's focusing on building the new administration.