Saakashvili steps down as head of corruption-plagued Odessa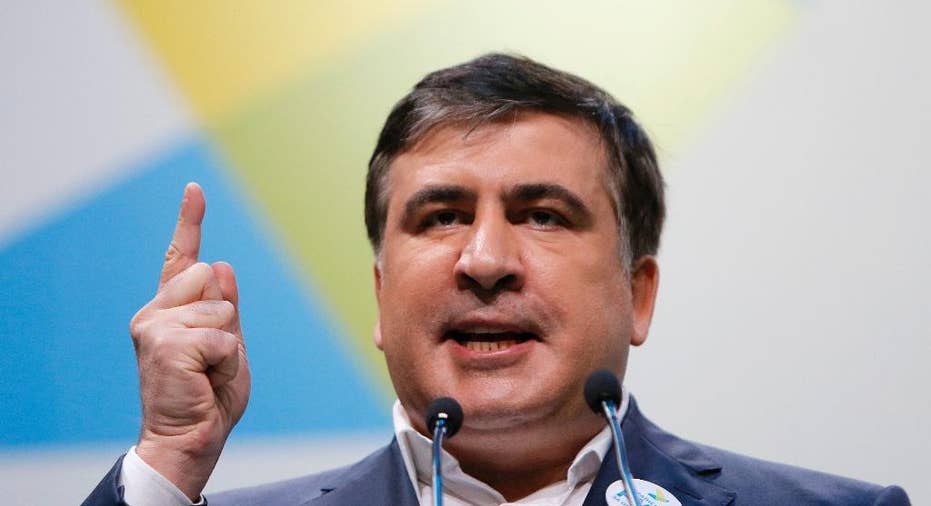 Ukrainian news agencies are reporting that Mikhail Saakashvili, the former Georgian president who became governor of Ukraine's Odessa region, is resigning.
Saakashvili was appointed governor of the corruption-riddled Black Sea region in May 2015 but in recent months he has expressed increasing frustration with attempts to drive out corrupt officials.
In his Monday resignation announcement, Saakashvili said he regards Ukrainian President Petro Poroshenko, who had appointed him to the governor's job, as one of those supporting corruption in Odessa, according to the Interfax news agency.
Saakashvili was quoted as saying he would begin "a new step in the fight," but it was not immediately clear what that would entail. H was stripped of his Georgian citizenship after becoming Odessa governor.