S&P Notches Sixth-Straight Daily Win; Stocks End Week Higher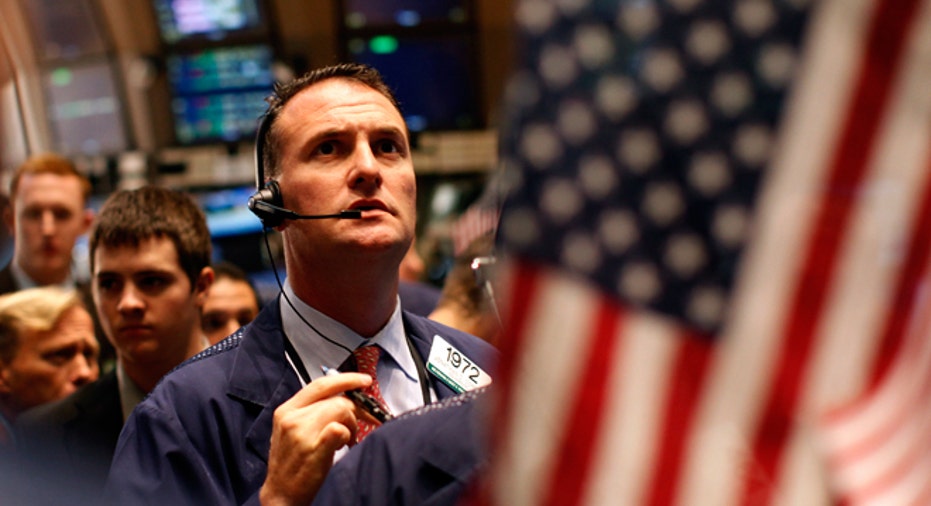 FOX Business: The Power to Prosper
All three major market averages ended the week to the upside, with the S&P 500 advancing for the sixth day in a row, as Wall Street capped a quiet trading session.
Today's Markets
The Dow Jones Industrial Average gained 42.8 points, or 0.32%, to 13208, the S&P 500 climbed 3.1 points, or 0.22%, to 1406 and the Nasdaq Composite rose 2.2 points, or 0.07%, to 3021.
For the week, the biggest gains by a wide margin could be found within the materials, energy and technology sectors and consumer staples posted the biggest losses. The Dow climbed 0.85%, the S&P rose 1.1% and the Nasdaq gained 1.8%, helped my the strong performance among tech stocks.
The struggling world economy has come sharply back into focus on Friday. Export growth in China plunged to a year-over-year rate of 1% in July from 11.3% in June. Economists were expecting a much stronger reading of 8%. Import expansion also slowed down to 4.7% from 6.3%.
"The across-the-board deceleration in July exceeded our expectations," analysts at Barclays wrote in a note to clients following the report. They noted, however, that the generally downbeat data may spark policy action from Beijing.
"We think policymakers may be more inclined to stabilise growth owing to concerns about job losses," they wrote. "An imminent monetary policy move, such as rate cuts, cannot be ruled out."
On the U.S. front, the Labor Department reported import prices fell 0.6% in July,  the fourth straight month of declines. Export prices ticked up 0.5% last month, more than analysts expected. On a year-to-year basis, import prices were down 3.2% in the steepest monthly decline since October 2009. Export prices fell 1.2% on the same basis.
In corporate news, shares of J.C. Penney (NYSE:JCP) tumbled and then rebounded as analysts made sense of a bigger-than-expected quarterly loss. Chief Executive Officer Ron Johnson, who formerly ran Apple's (NASDAQ:AAPL) retail division, has been working to turn the ailing retailer around, but signs have been mixed as to whether the plan will be a success.
Goldman Sachs (NYSE:GS) and its employees will not face criminal charges for certain trades made during the financial crisis, the Justice Department said late on Thursday. This came as a relief for the big investment bank, which said in a statement that it is "pleased" to have the matter done with.
Manchester United (NYSE:MANU) debuted on the New York Stock Exchange on the day, rising slightly past its initial public offering price of $14 a share.
Commodities markets were mixed. Crude oil traded in New York fell 46 cents, or 0.52%, to $92.87 a barrel. Wholesale New York Harbor gasoline rose 0.19% to $3.01 a gallon.
In metals, gold gained $3.20, or 0.19%, $1,623 a troy ounce.
Foreign Markets
The Euro Stoxx 50 fell 0.57% to 2423, the English FTSE 100 slumped 0.08% to 5847 and the German DAX dipped 0.5% to 6945.
In Asia, the Japanese Nikkei 225 sold off by 0.97% to 8891 and the Chinese Hang Seng slid 0.66% to 20136.