Ryan assures Republican senators House will not pass "skinny" Obamacare repeal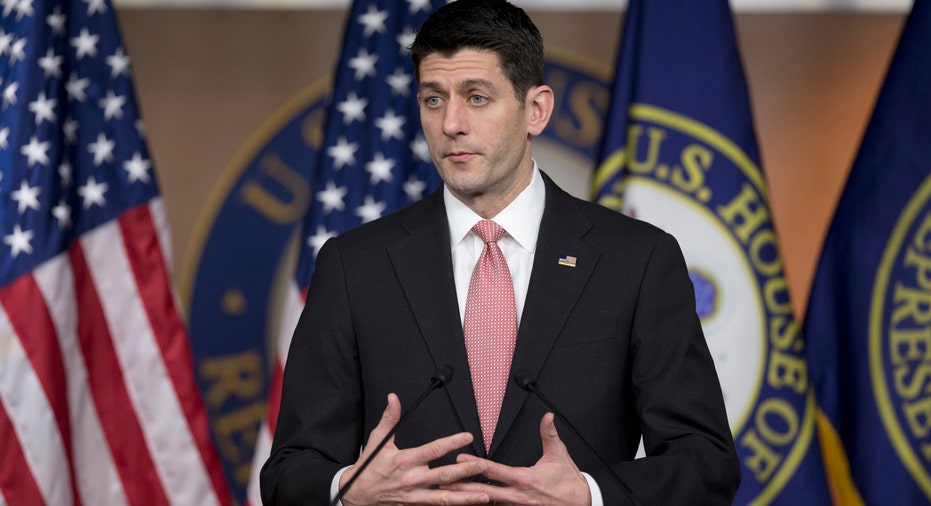 As the U.S. Senate edged towards a late-night vote on a pared-down bill to repeal Obamacare, House Speaker Paul Ryan assured Senate Republicans that if they approve a bill that many do not want to become law, the House will help them craft different legislation.
Ryan's reassurances, offered in a call to five Republican senators, came as Republican leaders urged their party to approve the pared-down bill so they can proceed to a House-Senate negotiation and keep Republicans' seven-year Obamacare repeal effort alive.
Senator Lindsey Graham, a Republican senator who had vowed to oppose what is being called the "skinny" repeal bill unless Ryan committed to a joint negotiation, said after the call that he would now support it.
"They will go to conference and under no circumstances does he believe the skinny bill is good policy or good politics," Graham told reporters after the call. "Paul sees the skinny bill as a vehicle to find a better solution."
The eight-page skinny bill was released by the Senate Budget Committee at about 10 p.m. on Thursday evening and a vote is expected to begin around 12 a.m. on Friday.
The skinny bill would retroactively repeal the Obamacare penalty on individuals who do not purchase health insurance, repeal for eight years a penalty on certain employers who do not provide employees with health insurance and repeal a medical device tax through the end of 2020.
The nonpartisan Congressional Budget Office (CBO), which assesses the impact of legislation related to the federal budget, estimated late on Thursday that if the skinny bill became law, 15 million fewer Americans would be insured in 2018 than under current law, and 16 million fewer by 2026.
As the contents of the skinny bill were released, the Senate also passed a measure that would permanently repeal the Obamacare tax on high-cost, employer-provided insurance along party lines.
Any bill passed by the Senate will need to be approved by the House of Representatives to become law.
SEVEN YEAR QUEST
Despite controlling the Senate, the House and the White House, Republicans have struggled for months with repealing Obamacare, a complex law approved by Democrats in 2010 under former President Barack Obama that provided health insurance to millions of previously uninsured Americans.
Republicans attacked the law for seven years but have yet to agree on a replacement plan of their own. No legislation and little guidance have been offered on the matter by President Donald Trump, although he has berated the Senate for its inaction.
After two major defeats in the Senate for Republican legislation earlier this week, the skinny repeal represented a last-ditch effort by Senate Republican leader Mitch McConnell to keep the effort alive to repeal Obamacare, formally known as the Affordable Care Act.
As the Senate dug in for what promised to be a rare all-night session to debate amendments, a consensus was emerging among Republicans that the skinny bill would be used as a mechanism to keep working on an Obamacare replacement and not an end in itself.
"The so-called skinny bill represents an opportunity," Republican Senator Lamar Alexander said in a Capitol hallway. "It doesn't solve the problems with the Affordable Care Act. It does solve the problem of how we get to a place where we can solve those problems, which is a conference with the House."
McConnell can only afford to lose two Republican votes to pass a healthcare bill in the 100-seat Senate, where Republicans hold 52 seats. Vice President Mike Pence could then act as a tie-breaker.
(Reporting By Amanda Becker; Editing by Michael Perry)