Ruger CEO: Gun Sales Can Thrive Under Trump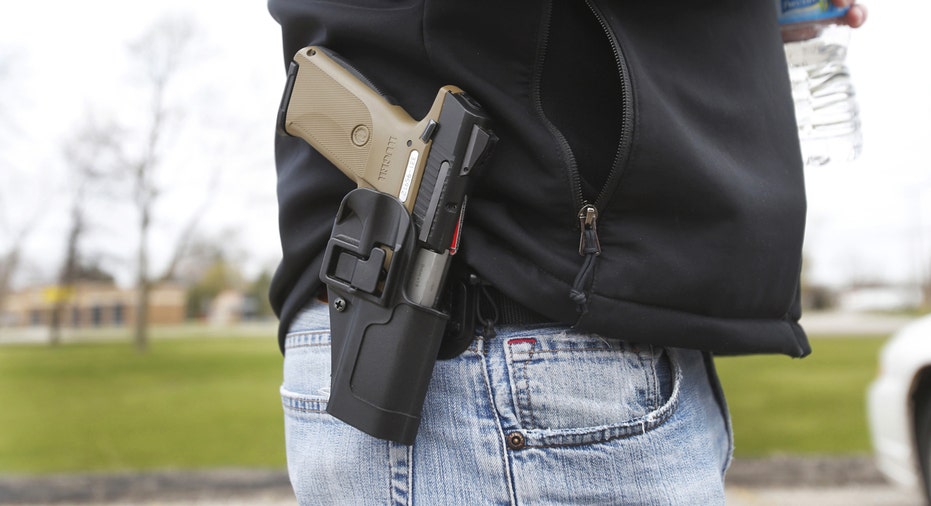 Sturm, Ruger & Co. (NYSE:RGR) expects gun sales to continue to flourish during President Donald Trump's tenure in the White House, pushing back against the notion that a pro-gun administration would dampen consumer demand.
During a conference call Thursday, one Wall Street analyst suggested that Trump would have a negative impact on the consumer firearms market, citing record-breaking sales during eight years of the Obama administration. In recent years, sales spiked when consumers sensed an elevated threat of new gun-control measures. Trump has been a vocal advocate for the gun industry, and his choice of Neil Gorsuch to join the Supreme Court calmed fears that existing gun rights could be curbed.
Ruger CEO Michael Fifer said other factors, such as owners buying multiple firearms, will keep the industry going strong.
"I think that's kind of a pretty harsh one to say that the levels will revert back to 2008," Fifer told analysts on Ruger's fourth-quarter earnings call. "Firearms ownership is much more socially acceptable. It's much wider than it was before. There are more states that have adopted laws enabling concealed carry."
Fifer also said media criticism of police officers is causing crime rates to spike in some cities, thus driving Americans to purchase guns because "they want to defend themselves." He added that firearms are more widely available, and gun makers such as Ruger are offering "exciting new products."
"There are more reasons to have guns now than ever before. And so, I'm not going to read too much into the current situation," Fifer said.
Ruger's fourth-quarter sales rose 6.2% to $161.8 million. Earnings climbed 22% to $20.8 million.
For the full year, Ruger booked a 21% increase in sales.
Investors, however, are bracing for a slowdown in gun sales. While the broader market has rallied, shares of Ruger and its competitors have declined since Trump's victory in November. Ruger is down 22% since the election, while American Outdoor Brands (NASDAQ:AOBC), the renamed parent company of Smith & Wesson, is down 32%.
Cabela's (NYSE:CAB), the hunting and outdoor megastore, saw gun sales taper off at the end of 2016.