Roku IPO Priced at Top End of Expected Range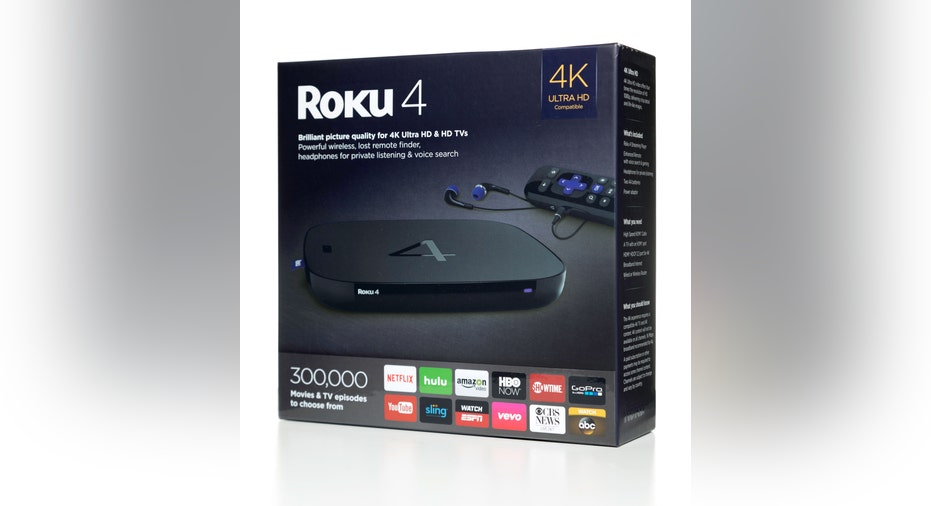 An early player in streaming television is hoping for a stock-market debut that could breathe some life into a faded technology IPO scene.
Roku's  initial public offering raised about $219 million late Wednesday, as it priced at $14 a share, according to a statement from the company. That is the top end of its expected range. A solid trading debut by the maker of media-streaming devices and software would be a welcome reprieve for a slice of the market that has been slow and suffered a pair of big stumbles, casting doubt on the valuations of Silicon Valley startups.
Many investors, bankers and analysts anticipated a robust 2017 for tech offerings, especially as publicly traded tech companies have outperformed the broader stock market and a hefty backlog of still-private, highly valued companies remains.
But 2017 hasn't boomed. So far this year, just 19 tech companies have listed their shares in the U.S., according to Dealogic. At this point last year, the slowest for tech IPOs since 2009, 16 companies had made their debuts. Even with Roku pricing shares at the top of expectations, few bankers or lawyers expect the number of tech IPOs in 2017 to eclipse the 26 that occurred in 2016.
Among Silicon Valley startups likely to tap public markets before the end of the year is Stitch Fix Inc., a San Francisco-based e-commerce company that sends customers a personalized selection of outfits. It is planning to launch an IPO as soon as late October, according to a person familiar with the deal.
Other tech firms nearing debuts include MongoDB Inc., a database platform, and data-center company Switch Inc., which is expected to go public next week with an offering that could raise roughly $470 million at the midpoint of its current price range, according to a regulatory filing.
Roku and selling shareholders sold roughly 15.7 million shares, the company said, despite some initial reservations from potential investors. At its IPO price, Roku is valued at about $1.3 billion.
Overall, Roku enters a fairly welcoming broader market. Technology stocks are soaring and newly listed tech companies, or those that went public so far this year, are up 32% on average since their debuts compared with roughly 22% average gain for overall IPOs through Tuesday's close, according to Dealogic. But two notable stumbles--from Snap Inc. and Blue Apron Holdings Inc. --have cast a pall on the tech IPO market. Snap's shares are trading 17% below their $17 IPO price and Blue Apron's shares are down 42% from their $10 offer price as of Wednesday's close.
Jim Callinan, portfolio manager at Osterweis Capital Management, said that at first he was surprised to see Roku choose to go public now because of its reputation as a hardware maker. But when he looked more closely at the company's evolving business model, he became more intrigued. He attended Roku's roadshow at the Omni San Francisco Hotel, where executives pitched the firm to roughly 50 money managers and analysts as a company in the process of shifting to more of an advertising revenue model. Also surprising to Mr. Callinan: the company's user growth.
"This looks a lot better and more reasonable as a story than I'd thought, " he said.
Roku began operating in 2002 and launched the first Roku product in 2008. It became known to consumers as the maker of internet-connected boxes that hooked up to TVs and streamed video from services such as Netflix. In 2014, Roku considered an IPO, but the plans were shelved as it was beginning to transition toward generating more revenue from streaming. The company spent the next few years effecting that shift. Some money managers said the diversification is one reason they are considering the offering.
Roku faces several hurdles--key among them challenges from high-powered competitors offering similar products, such as Amazon.com, Alphabet's Google and Apple, as well as from some smart TVs and gaming consoles. Money managers also worry that customers will simply pay a premium for ad-free streaming services. Roku's revenue is growing, but it still posts net losses--though that isn't out of the ordinary for startups.
Perhaps working in Roku's favor is its twist on the typical revenue model for streaming services. It generates revenue from both the sale of streaming players and from advertising and subscription revenue sharing on its platform. Ad revenue represented about two-thirds of Roku's so-called platform revenue in the first half of 2017, according to a regulatory filing. Roku also licenses its software to smart TVs, which provides another revenue stream.
During its IPO roadshow over the past week, executives spoke about Roku's unique position in relation to other pay-TV providers such as Comcast Corp. or AT&T and how, with more than 15 million active accounts, it would be the fourth-largest multichannel video distributor in the U.S. in terms of users, according to people in attendance.
Write to Corrie Driebusch at corrie.driebusch@wsj.com and Maureen Farrell at maureen.farrell@wsj.com