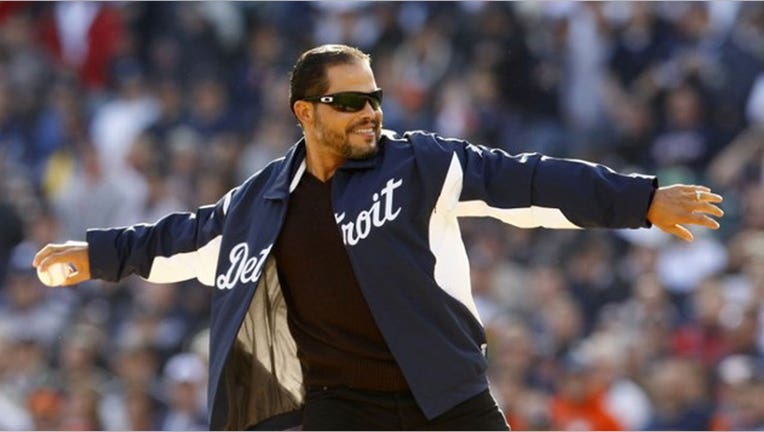 The most interesting part of the Hall of Fame ballot announcement on Wednesday wasn't the three players headed for Cooperstown -- but what it could mean for the future.
This year's vote, which resulted in the election of speedy outfielder Tim Raines, slugging first baseman Jeff Bagwell and catcher Ivan Rodriguez, revealed loosening attitudes about how to handle stars linked to performance-enhancing drugs. It now seems possible, if not likely, that Roger Clemens and Barry Bonds, two of the greatest talents in history who have become the poster children of the so-called "steroid era," will eventually be enshrined.
Clemens and Bonds received 54.1% and 53.8% of the vote from the Baseball Writers' Association of America, respectively, up from 45.2% and 44.3% in 2016. With both players eligible to remain on the ballot for five more years, their current trajectory suggests that they ultimately will garner the 75% necessary for induction.
That's a dramatic turnaround for an electorate that not long ago appeared determined to reject anybody connected to PEDs, no matter how solid the evidence.
The tide began to shift last year, when Mike Piazza, arguably the best offensive catcher of all time, was finally elected. Though Piazza's statistics made him a surefire Hall candidate, speculation that he used PEDs kept him out until his fourth try.
It wasn't a fluke, evidenced by Bagwell's and Rodriguez's ascension Wednesday.
Bagwell, who spent his entire 15-year major-league career with the Houston Astros, hit 449 home runs and posted a .948 on-base-plus-slugging percentage. Ken Griffey Jr., who last January set a record by receiving 99.3% of the vote, had a .907 OPS.
But with Bagwell shrouded in suspicion that he used PEDs, it took until his seventh time on the ballot to generate enough support, earning 86.2% of the vote. (Bagwell never publicly failed a drug test, but he has admitted to using a then-legal substance that has since been banned.)
Then there's the case of Rodriguez, another clear Hall-of-Famer shrouded in allegations of PED use. In his book, "Juiced," Jose Canseco claims that he injected Rodriguez, one of the best all-around catchers ever, with PEDs "many times."
Despite that claim, Rodriguez received 76% of the vote, joining Johnny Bench as just the second catcher ever to be elected in his first year on the ballot. A 14-time All-Star, Rodriguez, who played 21 years for the Texas Rangers and five others, won 13 Gold Glove awards and seven Silver Sluggers.
Clearly, the barrier for entry has started to move, to the point where flimsy rumors, whispers and innuendo without proof aren't enough to immediately dismiss a player's Hall candidacy.
It takes more than that, which explains why Manny Ramirez and his .996 lifetime OPS received just 23.8% of the vote in his first time on the ballot this year: He was suspended 50 games for failing a PED test in 2009, then suddenly retired in 2011 to avoid a second suspension after failing another test. Getting caught still looks like a deal breaker in the eyes of the voters.
For sure, the Hall of Fame's decision in 2015 to purge voters who were more than 10 years removed from actively covering baseball has helped spark this change. Young voters tend to have a more lenient view toward PEDs than their older counterparts. Meanwhile, some hard-line voters say they relented in response to former commissioner Bud Selig being elected to the Hall of Fame in December by a veterans committee, considering he presided over the steroid era.
The debate about whether players connected to PEDs belong in the Hall of Fame will continue to rage in the coming years, but on Wednesday, the conversation focused on Raines, Bagwell and Rodriguez, three players who no longer have to stake their claim for Cooperstown.
In the case of Raines, it was a long time coming -- a triumph of a grass-roots campaign dedicated to extolling his merits. On the ballot for the 10th and final time, Raines received 86% of the vote, capping off a slow climb that started at 24.3% in 2008. Raines, who played 23 seasons for the Montreal Expos and five other teams, ranks fifth all-time with 808 stolen bases to go along with his .294 batting average and .385 on-base percentage.
Trevor Hoffman, the longtime San Diego Padres closer whose 601 saves are second-most in history, finished just shy, appearing on 74% of ballots, up from 67.3% last year. Outfielder Vladimir Guerrero, a first-timer on the ballot, received 71.7% of the vote. Those figures make Hoffman and Guerrero near locks for 2018.