Rockwell Automation rebuffs Emerson's latest $29 billion bid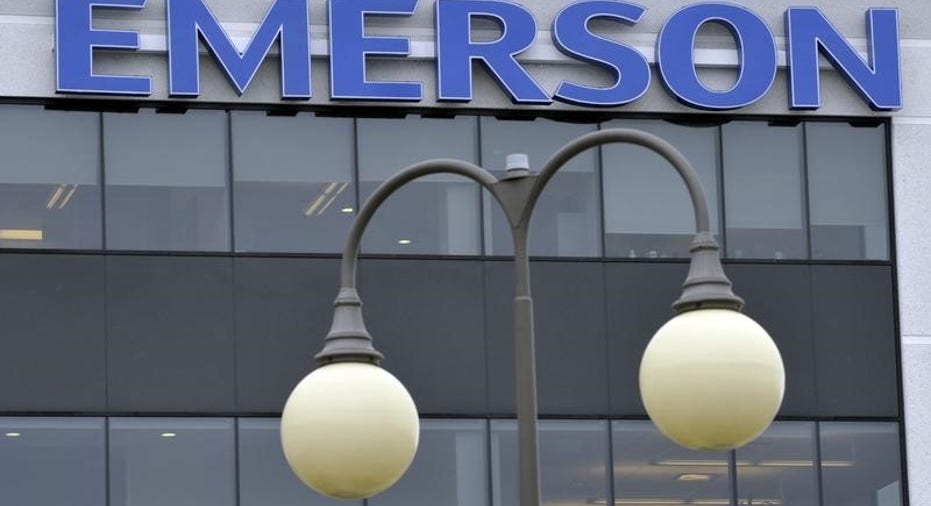 (Reuters) - Rockwell Automation Inc rejected Emerson Electric Co's sweetened $29 billion takeover offer on Wednesday, in its strongest rebuttal to date of the proposed combination of two of the world's largest factory equipment makers.
Rockwell has resisted Emerson's overtures not just because of disagreements over price, but also because it has argued that the combined company's industrial customers would be worse off because its products would no longer be available on a single platform and in one software environment.
A combination with Emerson would "dampen, not enhance, the ability to grow in the evolving industrial automation and information market," Rockwell Chief Executive Blake Moret wrote in a letter to Emerson CEO David Farr published on Wednesday.
Investors reacted by largely dismissing the likelihood of a tie up between the companies in the short term. Rockwell shares traded down 1.3 percent to $190.57, far below Emerson's $225 cash-and-share bid and close to the level they were trading before Emerson's acquisition interest became public last month.
Emerson shares rose 2.5 percent to $61.87, as investor concerns that the company would proceed with an expensive deal that would overstretch its finances eased.
"We believe it is unlikely there will be follow-up offer from Emerson," Wells Fargo Securities LLC analysts wrote in a note.
Rockwell is a leader in so-called discrete automation, helping assemble component parts to make automobiles, household appliances and computer systems.
Emerson's strength is in process automation, which helps power plants and factories in sectors including mining and cement operate more efficiently.
Rockwell caters to its discrete automation customers using a programmable logic controller platform it calls Logix. It has been seeking to expand this control platform to process automation and cater to so-called hybrid customers using a combination of process and discrete automation.
Emerson uses a distributed control system platform for its process and hybrid automation customers called DeltaV. Should it acquire Rockwell, it plans to offer its Logix platform to customers alongside DeltaV.
Rockwell has argued that this approach could disrupt the business of some of its customers who want a single platform, and even cost it revenue. This is despite it previously having tried to challenge Emerson's DeltaV by developing a similar distributed control system platform called PlantPAx, which never captured significant market share.
Rockwell has been gradually making progress in increasing its footprint in process automation, thanks partly to acquisitions, including of MAVERICK Technologies last year.
In his letter to Farr, Moret challenged Emerson's assumption of $400 million of run-rate synergies in a deal. A full one-third of these synergies are assumed to be revenue synergies, which are notoriously difficult to achieve, while the cost and revenue synergies are uncertain at best, Moret wrote.
Earlier this month, Emerson outlined a plan for a combined "Emerson Rockwell" that will maintain a significant presence in Milwaukee and become an "automation center of excellence."
Under Emerson's latest proposal, Rockwell shareholders would own 40 percent of the combined company. Emerson could try to alleviate concerns about Rockwell shareholders' exposure to the combined company by adding more cash to its offer and reducing its stock element.
However, Moody's Investors Service said last week that Emerson's current proposal would saddle the combined company with $25 billion in debt, giving it little leeway to raise its offer much further.
Moody's has also estimated Emerson's latest offer values Rockwell at a hefty 23 times multiple of Rockwell's earnings before interest, taxes depreciation and amortization reported for the last 12 months ending Sept. 30, almost double where many of its peers are trading.
(Reporting by Greg Roumeliotis in New York; Additional reporting by Sanjana Shivdas in Bengaluru; Editing by Susan Thomas)