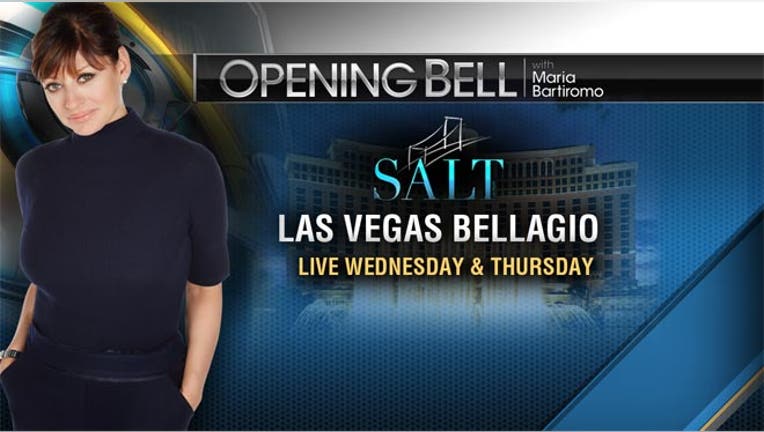 Yum! Brands (NYSE:YUM) and Qualcomm (NYSE:QCOM) are just two companies feeling the heat from activist investors. Third Point's Dan Loeb disclosed a stake in Yum on May 1 while Barry Rosenstein's JANA Partners urged Qualcomm to split its businesses just last month.
Both are among the many high profile speakers at this week's SALT Conference, hosted by SkyBridge Capital founder Anthony Scaramucci. "We are trying to find tomorrow's headlines today," he told FOXBusiness.com.
Recently speaking on Scaramucci's Wall Street Week Rosenstein acknowledged that while U.S. stocks are hovering near record levels many companies could be doing a lot better. "The reality is not every company is at a high, in fact a lot of companies have been left behind and have not performed. " Rosenstein and Starboard Value's Jeffrey Smith, who has been pushing for change at Staples, (NYSE:SPLS) are set to discuss activist investing Wednesday.
SALT, now in its seventh year, has seen attendance grow 350% to 1,800 since its inception. Scaramucci wants attendees to "partake and learn" from the event's 115 newsmakers and says the three-and-a-half day gathering gives investors an opportunity to pick up  the "best ideas" from the likes of legendary investors such as Leon Cooperman, noted short seller Jim Chanos and hedge fund billionaire James Paulsen, who made his fortune shorting the housing market ahead of the 2008 crash, all of whom are listed as speakers.
The conference will also tackle geo-politics and perspectives for regions including China, as well as the U.S. economy, which grew just 0.2% in 1Q '15. Former chairman of the Federal Reserve Ben Bernanke is sitting down for a one-on-one.
Plus, investors may get an eye opener on the growing threat of cyber-hacking.  Following Sony's (NYSE:SNE) embarrassing email hack, Scaramucci says, "I think it is going to be a big problem for banks and corporations."
As the 'Who's Who' of the investment community gets their wonk on, they'll also have time to network and mingle with the 'Who's Who' of Entertainment. Recording Artist will.i.am, and award winning actor and director Rob Reiner are among the celebrities participating. While rock band OneRepublic will perform. Although investing and geo-politics are among the main themes this year, Scaramucci hopes his guests carve out time to have some fun. It is Las Vegas after all….
SkyBridge Capital has $13B under management and founder Anthony Scaramucci is a FOX Business Network contributor.
FOX Business Network will be covering the conference which runs through Friday May 8.