Roads, Airports Fare Worst in Civil Engineers' Infrastructure Report Card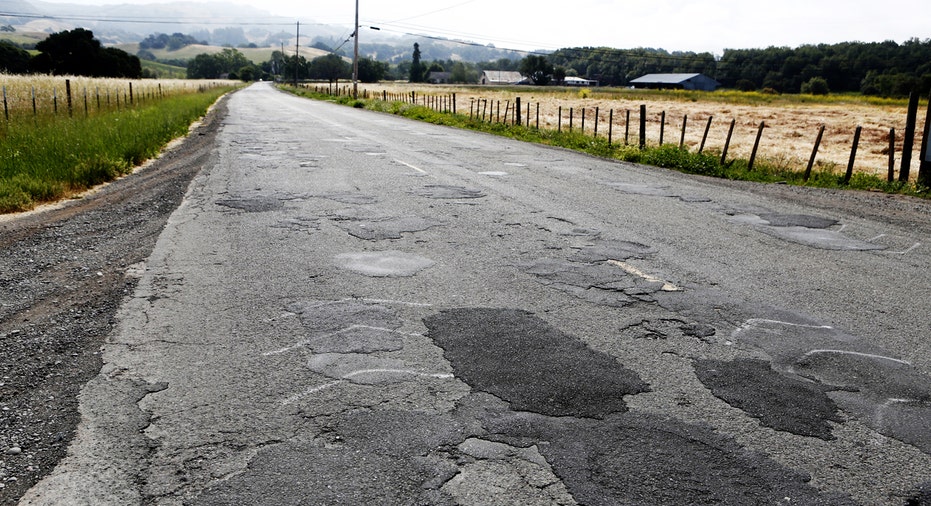 The American Society of Civil Engineers issued poor grades for America's roads, airports and public transportation in its latest infrastructure report card released Thursday, at the same time President Donald Trump is accelerating his push for $1 trillion in investments.
The group, which has long advocated for increased spending on infrastructure projects, gave U.S. infrastructure an overall grade of D+, the same grade given in the ASCE's last report in 2013. Roads, aviation and dams were among the categories that received D grades. The ASCE downgraded transit from a D to D-, citing a $90 billion backlog in rehabilitation projects.
Rail, inland waterways and ports improved on their grades from four years ago. Rails, the majority of which are owned by the private freight industry, fared the best with a B. The industry spent $27.1 billion on upgrades in 2015, according to the ASCE.
The ASCE said America's infrastructure as a whole requires $2 trillion in investments.
"America's infrastructure bill is long overdue," the ASCE said in its report.
On Wednesday, President Trump hosted a meeting at the White House with real-estate developers, private-equity leaders and Elon Musk, the CEO of Tesla (NASDAQ:TSLA) and a proponent of a high-speed transportation system called the Hyperloop. The system is based on a magnetic tube that moves pods at up to 750 miles per hour, and the company, Hyperloop One, has built a test track in the Nevada desert.
Trump said during the meeting that states should be required to begin approved infrastructure-upgrade projects within 90 days. According to the Wall Street Journal, Trump's plan will focus on shovel-ready projects and renovations to existing roads, as opposed to building new roads.
In his speech to Congress last week, Trump said the $1 trillion plan will be financed through public and private funds. An estimated $200 billion in funding reportedly could come from a tax holiday for companies that bring money back to the U.S. from overseas.
The Securities Industry and Financial Markets Association on Wednesday called for the tax exemption for municipal bond interest to remain intact. Cities often issue bonds to raise cash for projects.
"Meaningful public-private partnerships should also be a key component of any plan, as they will ease the burden on the cash-strapped federal government by leveraging our capital markets to create expanded financing options," Michael Decker, managing director and co-head of SIFMA's municipal division, said in a statement.
Trucking companies are backing the Trump administration's efforts. Chris Spear, president and CEO of the American Trucking Associations, told FOX Business that investments in road repairs and new highways will pay dividends by lowering costs for both motorists and freight haulers.