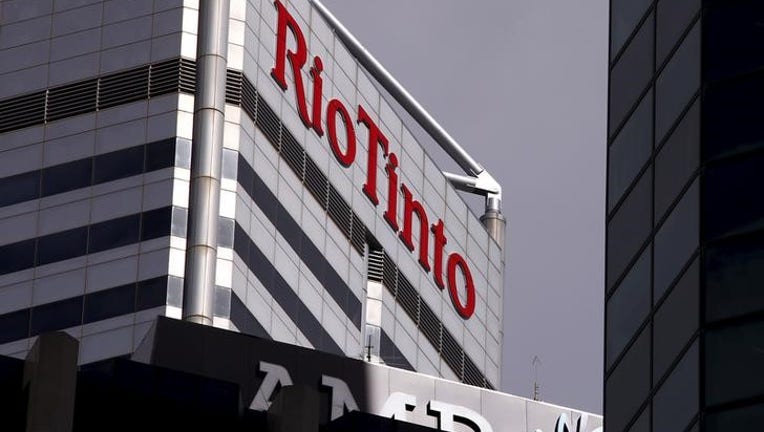 Facing international pressure to get tougher on corruption, Australian authorities say they are targeting the resources industry but have yet to be formally asked to look into a high-profile probe into payments at miner Rio Tinto .
A senior official at the Australian Federal Police said there had been talks with Rio, the world's second-largest miner, though police had yet to begin an official investigation into emailed details of payments that led to two top executives being fired this week.
"We haven't had a matter referred to us for investigation," said Peter Crozier, the AFP's manager of criminal assets, fraud and anti-corruption.
There is no evidence of illegal activity involving Rio officials nor a consultant to whom payments were made, a banker linked to Guinea's president. But emails detailing the transactions are a blow to the reputation of a group that has long been vocal in its campaign for transparency.
Australia has beefed up its resources in tackling corruption and fraud after the Organisation for Economic Co-Operation and Development chided the government in 2012 or being slack in prosecuting bribery offences - at a time when miners and oil firms were expanding everywhere from Papua New Guinea to the Democratic Republic of Congo.
"In the course of some of the research that we've done, the extractive industry is obviously one that's very challenged in this space," Crozier said in an interview.
Rio has moved swiftly to attempt to draw a line under the payments scandal, alerting authorities to the emails, dating back to 2011, that discuss $10.5 million in payments to French investment banker Francois de Combret.
But lawyers and industry analysts expect investigations and potential court cases could keep the issue simmering.
Such investigations typically take five to 10 years, Crozier said, citing OECD statistics, with massive resources required.
"The services provided, the relationships that exist, all of those sort of things are key to actually proving that a person's intent was potentially to pay a bribe or receive a bribe or influence a public official," he said.
A lawyer familiar with AFP investigations said Rio Tinto would be a choice target for the agencies to set an example to others - if there was wrongdoing.
"What I do know is that the AFP is desperate to put somebody in jail as a deterrent. You couldn't think of a bigger deterrent than a senior executive from a major corporate being put into jail for this type of offense," said Steven Fleming, a partner with U.S. law firm Jones Day in Sydney.
AFP's Crozier said there would be no race for headlines.
"It's not a matter of picking one that's going to make the biggest impact," he said.
"It's important to put a message out there to say if you are involved in this sort of activity, you are going to face the full effect of the law. We have a number of investigations that are ongoing."
Rio Tinto has declined to comment on the issue, as have two former chief executives involved in the email exchange.
Tom Albanese, now CEO of Vedanta Resources, declined to comment when asked about the matter last week, and Sam Walsh has not responded to efforts to contact him.
Regulators in Britain, the United States and beyond have taken a much tougher stance on corruption in recent years.
Aluminum producer Alcoa and a joint venture it controlled paid $384 million in 2014 to resolve charges of bribing officials of a state-controlled smelter in Bahrain.
BHP Billiton came under scrutiny for payments made in Cambodia on an exploration project but then the U.S. Securities and Exchange Commission expanded its probe to the company's hospitality program at the Beijing Olympics in 2008.
After a six-year investigation, BHP paid a $25 million fine for slack record keeping tied to the Olympics hospitality.
(Reporting by Sonali Paul; Additional reporting by James Regan; Editing by Clara Ferreira Marques and Kenneth Maxwell)