RIM Shares Soar on Icahn Buzz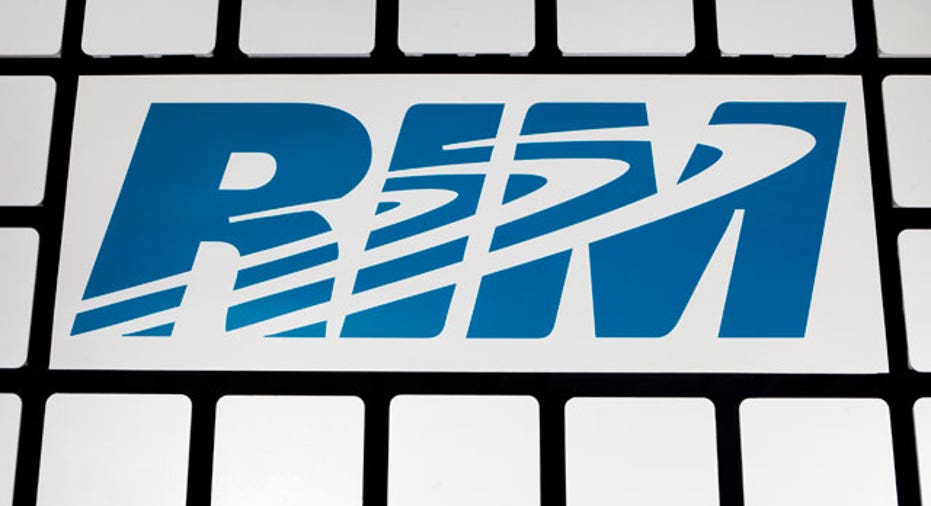 Shares of Research In Motion jumped more than 6 percent on Tuesday on market speculation that activist investor Carl Icahn had taken a stake in the struggling BlackBerry maker.
Traders ``are saying Icahn has taken a stake, but nothing is confirmed,'' BGC Partners tech analyst Colin Gillis told Reuters, as the shares rose $1.42, or 6.5 percent, to $23.04 on the Nasdaq .
Icahn's office and RIM were not immediately available for comment.
If Icahn takes a stake in RIM, he would likely seek a seat on the board and agitate in favor of strategies that unlock value for shareholders such as a break-up of the company or outright sale.
RIM's board has attracted criticism from some investors who feel it's been too feeble to agitate for change, with the Canadian company struggling to hold its own in the hyper-competitive smartphone and tablet computer markets.
``If it is true, it is very, very good for the shareholders of RIM because of what he has done previously in catalytic situations that he has been involved in,'' said Vic Alboini, the chief executive of Jaguar Financial, which is also seeking change at RIM.
Alboini pointed to Icahn's investment in Motorola, which he first pushed to split into two companies - Motorola Solutions Inc, which sells wireless equipment, and Motorola Mobility Holdings Inc, which includes its handset and set-top box business.
Icahn later urged Motorola Mobility to split off its patents from its handset business. Earlier this year, Google paid $12.5 billion to acquire the business.
Icahn last week abandoned his quest to take over the board of bleach maker Clorox, and in August he gave up a lengthy battle for control of film studio Lions Gate Entertainment Corp.
STRUGGLES
RIM once dominated the smartphone industry with its business-friendly devices, but it has struggled as Apple's iPhone and Google's Android software have gained market share, particularly in the United States.
Its shares have lost some 60 percent of their value this year, and the company has been the target of several investor attacks after a series of profit warnings and a botched launch of its PlayBook tablet computer. The PlayBook has proved to be far less popular than Apple's iPad.
``This is showing you what would happen to the share price if management changed,'' Gillis said.
An investor who crosses a 5 percent ownership threshold would have 10 days to file a notification to relevant authorities, Jaguar's Alboini said.
Jaguar, a much smaller activist investor, is already talking to some of RIM's major shareholders about plans to empower RIM's board to look at options including spinning off patents or selling the entire company.
Jaguar took a position in RIM after another investor, Northwest and Ethical Investments, reached a compromise with management that postponed a vote on whether co-chief executives Mike Lazaridis and Jim Balsillie should remain as co-chairmen of the board.
Its depressed valuation at around four times earnings has prompted some analysts to consider a sale.
RBC Capital Markets analyst Mike Abramsky said last week RIM remained a potential buyout target that could attract interest because of its proprietary messaging services, global subscriber base and strong patent portfolio. Abramsky valued a takeout at $30 a share.
Northern Securities analyst Sameet Kanada initiated coverage of the company on Tuesday morning with an $18 target and said a bid in excess of $40 a share was plausible.
By early Tuesday afternoon, more than 30 million Nasdaq-listed RIM shares had changed hands, exceeding the 30-day average of 27.7 million. (Reporting by Alastair Sharp; Editing by Frank McGurty)