Retail Sales Rose More Than Expected in January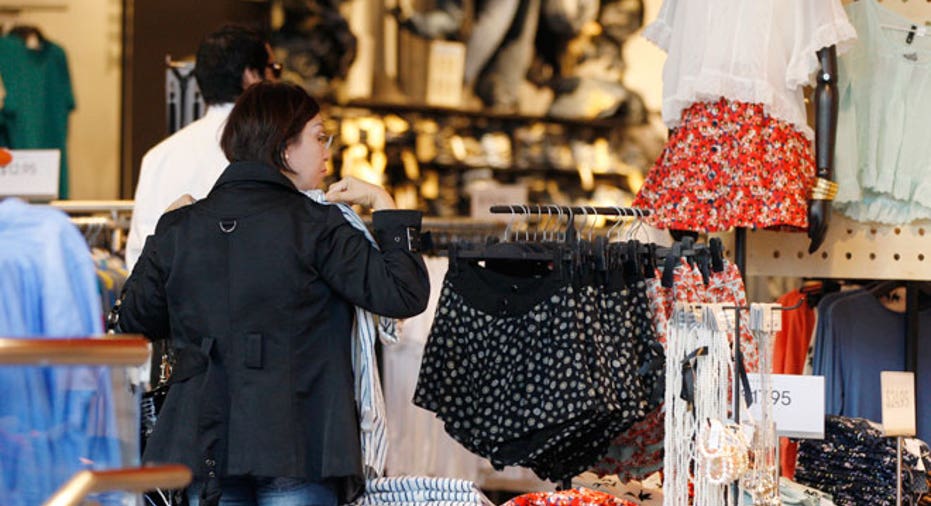 American consumers increased their spending in January, a robust start to the year amid low unemployment and months of cheap gasoline.
Sales at retail stores and restaurants rose 0.2% from the prior month to a seasonally adjusted $449.9 billion in January, the Commerce Department said Friday. Compared with a year earlier, sales grew 3.4%.
Economists surveyed by The Wall Street Journal had expected a 0.1% increase in January.
Retail sales rose 0.2% in December, an upward revision from an initially reported 0.1% drop.
January's sales climbed across several major categories, as consumers stepped up spending on motor vehicles, groceries, and building materials. The data suggest U.S. households shrugged off Chinese-led global financial market volatility in the early weeks of 2016.
Excluding motor vehicles, sales were up 0.1% in January, and excluding gasoline, sales were up 0.4% from December. Excluding both categories, sales were up 0.4% last month.
Consumer spending is a key driver of the U.S. economy, representing more than two-thirds of economic output. Retail sales data, which are a key gauge for overall consumer spending, can be volatile from month to month.
It's not entirely clear what effect a major snowstorm in the northeast had on retail sales last month. Sales at bars and restaurants posted their biggest decline in two years in January, falling 0.5% on the month. However sales at food and beverage stores rose 0.5%. A measure of spending that includes online shopping grew 1.6%, the most in nearly a year.
Consumers continued to spend less at gas stations thanks to lower gasoline prices. In January, sales at gas stations fell 3.1%, and were down 8.1% from a year earlier.
The initial weeks of 2016 were marked by wild swings in stocks driven by currency volatility in China and further drops in oil prices, factors some analysts fear could upset consumer sentiment. The S&P 500 had its worst January since 2009.
However that appeared to have little impact on U.S. consumers in January, buoyed by low gas prices and a strong jobs market. Other recent data has suggested Americans may be starting to open their wallets as their incomes continue to pick up. The Labor Department's monthly employment report released last Friday showed wages rose 2.5% from a year earlier -- which could point to higher spending in the months ahead.
The Federal Reserve closely eyes consumer spending data as a gauge of economic growth, and Fed officials pointed to solid consumer spending as a factor in their decision to raise interest rates in December for the first time in nearly a decade.
The Fed is projecting continued modest U.S. economic growth and gradual increases in inflation and interest rates in the months ahead. However, Fed Chairwoman Janet Yellen told the Senate Banking Committee Thursday that global financial and economic risks to the outlook could alter the central bank's path.
Ms. Yellen said the central bank will have more to say about the economic outlook following its next policy meeting in mid-March, but "a lot has happened since" the Fed's December meeting.
Write to Harriet Torry at harriet.torry@wsj.com and Josh Mitchell at joshua.mitchell@wsj.com