Retail Sales Fall, Hurt by Weak Auto Sales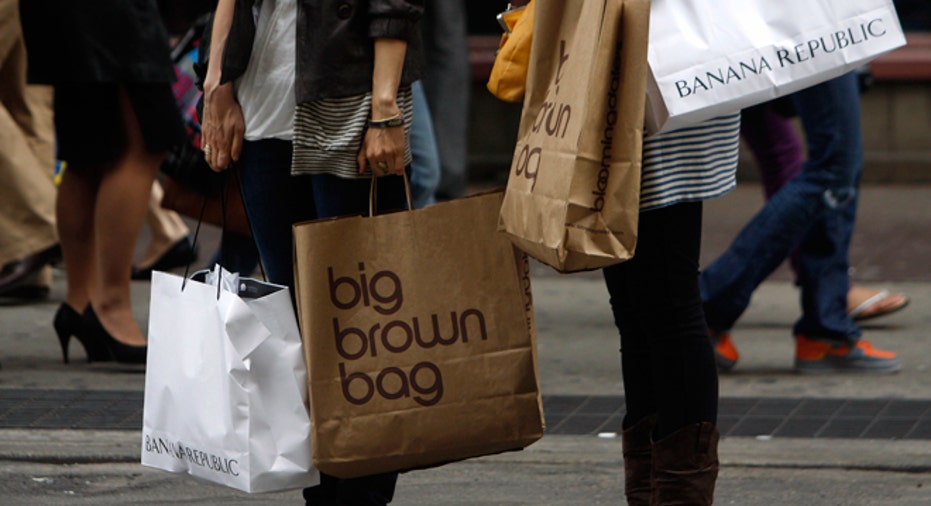 U.S. retail sales unexpectedly fell in March as households cut back on purchases of automobiles and other items, further evidence that economic growth stumbled in the first quarter.
Other data on Wednesday showed a surprise drop in producer prices last month as rising energy prices were offset by a decline in the cost of services.
The two reports suggested the Federal Reserve will probably not raise interest rates until later this year.
"The data solidifies the well-entrenched narrative of a very weak first quarter for the U.S. economy. For the Federal Reserve ... it argues for continued caution," said Millan Mulraine, deputy chief economist at TD Securities in New York.
The Commerce Department said retail sales declined 0.3 percent last month, confounding economists' expectations for a 0.1 percent gain. They were unchanged in February.
Retail sales excluding automobiles, gasoline, building materials and food services ticked up 0.1 percent last month after edging up 0.1 percent in February. These so-called core retail sales correspond most closely with the consumer spending component of gross domestic product.
Economists had forecast core retail sales rising 0.3 percent last month. Consumer spending accounts for more than two-thirds of U.S. economic activity.
March's weak retail sales report added to recent data on trade, wholesale inventories and business spending in suggesting the economy hit a soft patch in the first three months of the year. That was reinforced by a second report from the Commerce Department showing a dip in business inventories in February.
Economic growth estimates for the first quarter are currently as low as a 0.2 percent annualized rate. The economy expanded at a 1.4 percent pace in the fourth quarter.
In a separate report, the Labor Department said its producer price index slipped 0.1 percent last month after dropping 0.2 percent in February. In the 12 months through March, the PPI dipped 0.1 percent after being unchanged in February.
Economists had forecast the PPI advancing 0.2 percent last month and gaining 0.3 percent from a year ago.
TAME INFLATION
Soft producer prices point to overall inflation remaining below the Fed's 2 percent target for a while. Tame inflation is a key factor in the U.S. central bank's policy of gradually raising interest rates even as the labor market tightens.
The Fed hiked its benchmark overnight interest rate in December for the first time in nearly a decade and policymakers recently forecast only two more rate hikes this year.
The Fed's policy-setting committee will meet next on April 26-27.
"The one-two punch of weaker retail sales and slower wholesale inflation in March will keep Fed prognosticators hesitant to claim a June hike is on the table," said Jay Morelock, an economist at FTN Financial in New York.
Market-based measures of Fed policy expectations have priced out a rate hike at the April meeting and have almost eliminated the chances of a move in June, according to the CME Group's FedWatch. It currently gives a 44 percent probability of a rate increase in November and a 57 percent chance in December.
Prices for U.S. Treasuries were mixed on Wednesday, while U.S. stocks rose. The dollar traded higher against a basket of currencies.
Retail sales remain lackluster despite a strengthening labor market, which is starting to boost wages. Part of the weakness could be due to a stock market sell-off that hurt consumer sentiment early this year. The value of sales is also being restrained by low prices, as retailers offer huge discounts to clear unwanted merchandise clogging up warehouses.
Auto sales dropped 2.1 percent last month, the largest decrease in just over a year, after being unchanged in February. Households are buying fewer automobiles after record purchases last year.
Receipts at service stations rose 0.9 percent in March, the biggest gain since June, as gasoline prices turned higher.
Other data in the report were generally mixed. Receipts at clothing stores and online retailers fell. Sales at restaurants and bars were also weak.
But Americans spent more on sporting goods and hobbies as well as on electronics and appliances. Building materials and garden equipment store receipts increased sharply.
(Reporting by Lucia Mutikani; Editing by Paul Simao)