Residential Solar Revolution: Why National Installers Aren't Evolving Fast Enough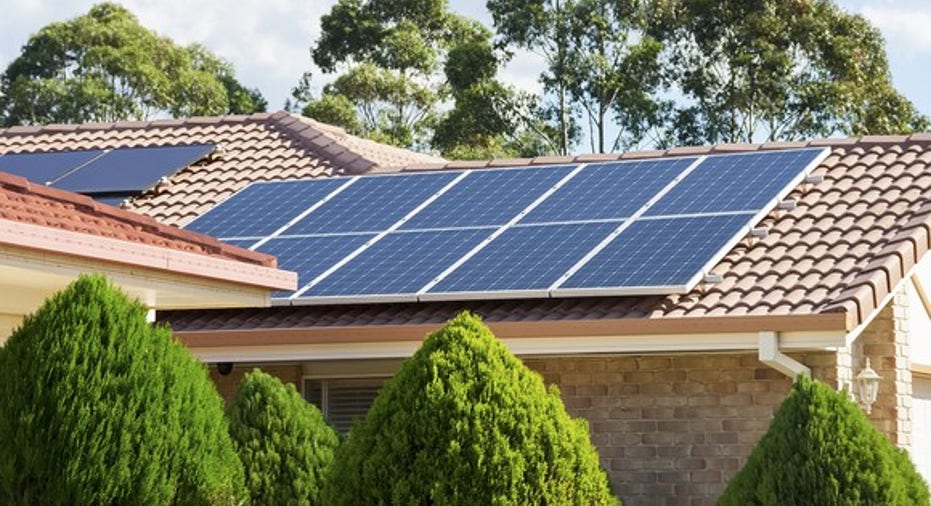 Just over two years ago, nearly three-quarters of residential solar companies used third-party financing in the form of leases or power purchase agreements to finance their solar systems. Now, according to GTM Research, that number fell to just 47% last quarter and the decline shows no sign of slowing down.
This has caused an upheaval for installers built on the leasing model, whether they'll admit it or not. SolarCity was in trouble until Tesla (NASDAQ: TSLA) bought it out, and Vivint Solar (NYSE: VSLR) and Sunrun (NASDAQ: RUN) haven't been able to turn their leasing businesses into sustainably profitable businesses, either. With the financing trends changing, these companies need to find a new direction forward.
Image source: Getty Images.
Changing gears in residential solar
I don't think the transition from selling solar systems with leases to selling them with loans can be done over time because the companies I mentioned have too much financial incentive to sell leases rather than loans. Tesla is trying to make the transition, but its installations are declining, and it was still only 28% sales and 72% leases last quarter.
Instead, national installers need to rip off the Band-Aid: Ditch the lease and replace it with a loan product that will be easy for customers to understand. This will bring in cash immediately and reduce confusion for customers.
Another step they can take to transition their businesses and generate cash is selling the portfolio of leased assets they have sitting on the balance sheet. There are a number of yieldcos that would love to own those residential solar assets at the right price. And even if the price isn't perfect, installers should want to sell their financing assets to focus on lowering installation costs.
The third transition all solar companies need to make is think about differentiation. Financing was a differentiator a few years ago, but if cash or loan sales are the dominant financing model, what separates Vivint from Sunrun, or anyone else at this point?
Tesla is making the case that it's different with an upcoming solar panel, the Powerwall, and the solar roof that's supposed to launch this summer. If these products are successful, they will create a path to the future.
Sunrun and Vivint Solar have tested some new products like energy storage, but they need to double down on the next generation. Vivint may be well served integrating more fully with its sister company's security solutions. Sunrun would be wise to partner with a high-efficiency solar panel manufacturer and an energy storage company to differentiate itself.
Financial results are starting to drag
With the market moving away from the national installer model, financials are starting to look worse for these installers. Tesla said it installed just 803 MW of solar in 2016, down from an original guidance of 1.25 GW. Vivint Solar's third quarter (the most recent reported) saw installations fall from 61 MW a year ago to 59 MW as it focused on leases. And while Sunrun is growing more than the other two and has added cash and loan products, it has the highest costs of the three, which should lead to lower margins overall. It also has a clear incentive to push customers toward the more profitable lease.
Industry data shows that the solar lease is dying, and solar installers need to adapt. I think that will require a paradigm shift in how they think about their business, or they'll get run over by competitors who adapt more quickly.
10 stocks we like better than SunrunWhen investing geniuses David and Tom Gardner have a stock tip, it can pay to listen. After all, the newsletter they have run for over a decade, Motley Fool Stock Advisor, has tripled the market.*
David and Tom just revealed what they believe are the 10 best stocks for investors to buy right now...and Sunrun wasn't one of them! That's right -- they think these 10 stocks are even better buys.
Click here to learn about these picks!
*Stock Advisor returns as of February 6, 2017.
Travis Hoium has no position in any stocks mentioned. The Motley Fool owns shares of and recommends Tesla. The Motley Fool has a disclosure policy.