Requests for US jobless aid rose last week, but still low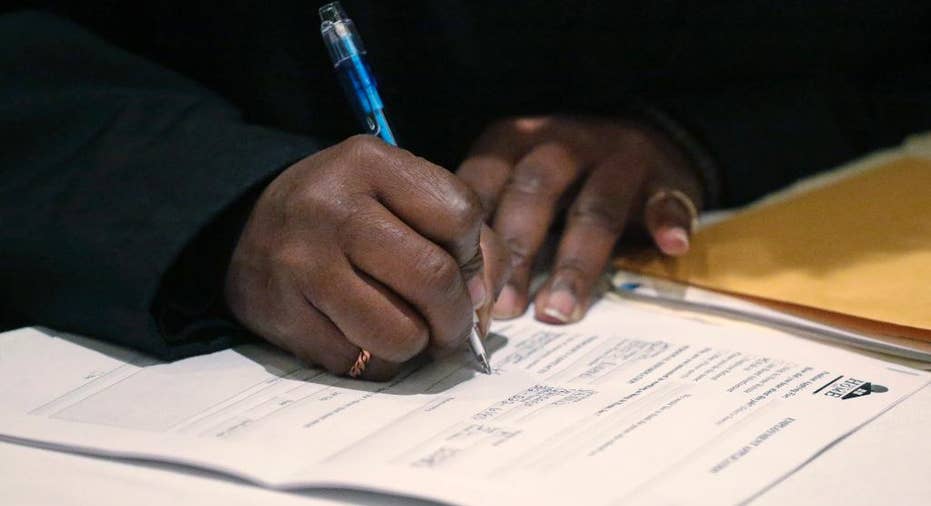 More Americans filed for unemployment benefits last week. But claims are still at low levels that point to greater job security.
THE NUMBERS: The Labor Department said Thursday that applications for jobless aid rose by 17,000 to a seasonally adjusted 268,000. The less-volatile four-week average ticked up 500 to 251,500. The overall number of people collecting unemployment checks was 2.08 million, down more than 5 percent from a year earlier.
THE TAKEAWAY: Weekly claims are at historically low levels that suggest a stable environment for jobseekers. Weekly claims have stayed below 300,000 for 91 straight weeks, longest streak since 1970, when the total number of workers in the U.S. economy was smaller than today's levels.
KEY DRIVERS: Applications for jobless benefits are a proxy for layoffs. The current levels suggest employers are confident that growth will continue. The unemployment rate is 4.9 percent, close to what economists consider full employment.
Workers in October received the largest annual average pay increases in seven years, another sign the job market is healthy.
Economists forecast that the government's jobs report, to be released Friday, will show a gain of 174,000 jobs in November, according to data provider FactSet.