Republic Services, Inc. Cleaned Up in the First Quarter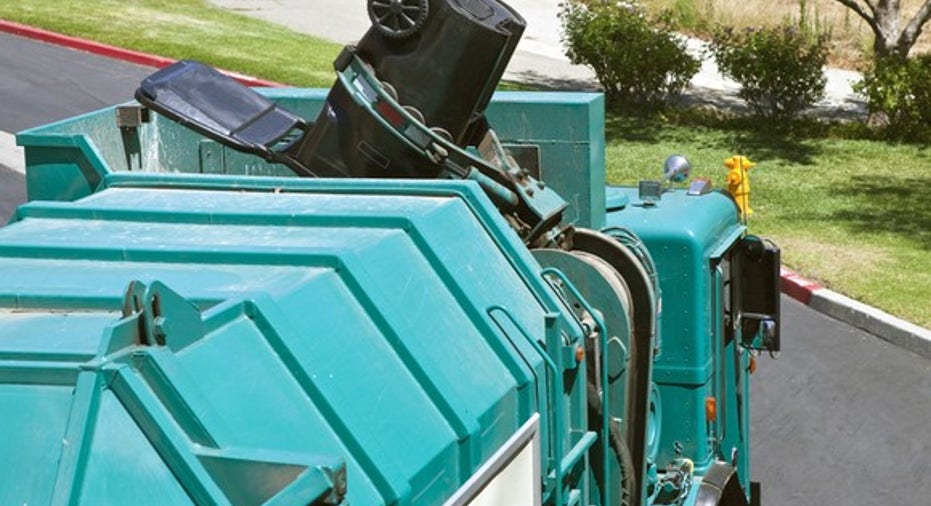 Republic Services (NYSE: RSG) continues to benefit from a combination of pricing and volume growth, which pushed first-quarter revenue up by a mid-single-digit rate. Meanwhile, the company's cost reduction initiatives and share repurchases are paying big dividends on the bottom line, enabling the company to grow earnings twice as fast as revenue during the quarter.
Republic Services results: The raw numbers
Data source: Republic Services, Inc.
Image source: Getty Images.
What happened with Republic Services this quarter?
Republic Services kept on trucking this quarter.
Revenue rose thanks to a combination of a 2.3% increase in average yield, a 1% impact from volumes, and 4.1% growth in core prices. One of the drivers of the price increase was the company's ability to convert customer contracts from CPI to a more favorable pricing mechanism for their annual adjustment.
Meanwhile, the company continues to improve productivity and lower costs through several fleet-based initiatives. For example, 18% of its fleet now runs on cheaper natural gas versus 16% in the year-ago period. Meanwhile, it has automated 75% of its residential fleet, up from 73% last year. Finally, the company now has 96% of its fleet under a standardized maintenance program, up from 81% last year.
Republic Services generated $240 million in adjusted free cash flow during the quarter, returning $218 million of it to shareholders via dividends and buybacks. The company's steady share repurchases continue to affect earnings on a per-share basis because it has reduced the share count 1.4% over the past year. Meanwhile, the garbage company used a combination of excess cash and its balance sheet to make $55 million in tuck-in acquisitions during the quarter.
What management had to say
CEO Donald Slager commented on the results, saying:
As Slager points out, the garbage hauler delivered a solid quarter thanks to a combination of pricing and volume growth as well as its ability to keep a lid on costs. Because of that, the company continues to generate mounds of cash, the bulk of which it returns to shareholders via a generous dividend and meaningful share repurchase program.
Looking forward
As a result of the company's solid quarter, Slager said Republic remains well positioned "to achieve our full-year goals." Those goals include growing full-year revenue 4.5% to 5%, producing adjusted earnings in the range of $2.32 to $2.36 per share, and generating about $900 million in free cash flow, which it plans to send back to shareholdersevenly split between dividends and share repurchases.
10 stocks we like better than Republic ServicesWhen investing geniuses David and Tom Gardner have a stock tip, it can pay to listen. After all, the newsletter they have run for over a decade, Motley Fool Stock Advisor, has tripled the market.*
David and Tom just revealed what they believe are the 10 best stocks for investors to buy right now...and Republic Services wasn't one of them! That's right -- they think these 10 stocks are even better buys.
Click here to learn about these picks!
*Stock Advisor returns as of April 3, 2017.
Matt DiLallo has no position in any stocks mentioned. The Motley Fool recommends Republic Services. The Motley Fool has a disclosure policy.