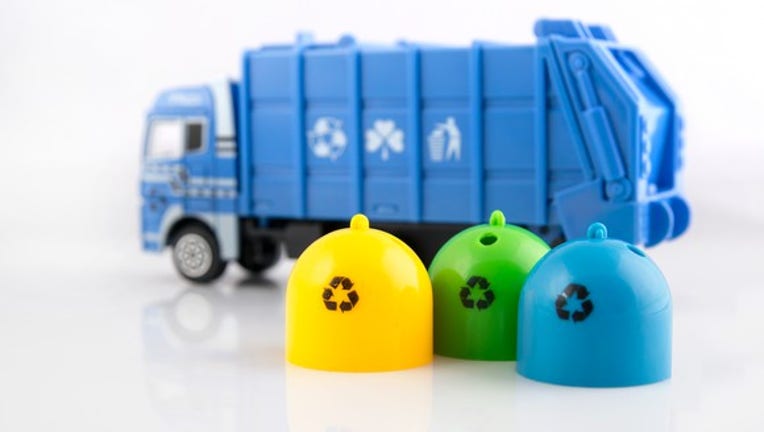 Waste management companyRepublic Services(NYSE: RSG) reported good Q4 2016 earnings after market close on February 16, beating the company's own guidance, but meeting analysts' estimates. The results, though, easily trumped the year-ago quarter. The stock's price rose slightly in after-hours trading in response.
By the numbers
| | | | |
| --- | --- | --- | --- |
| Metric | Q4 2016 | Q4 2015 | Year-Over-Year Change |
| Revenue | $2.4 billion | $2.3 billion | 4.3% |
| Net income | $189.5 million | $179.3 million | 5.7% |
| Earnings per share | $0.55 | $0.49 | 12.2% |
Data source: Republic Services press release. Chart by author.
Republic Services has been working diligently to improve its customer experience. Image source: Getty Images.
The highlights
Essentially, Republic Services delivered a good, but not outstanding quarter. Revenues and earnings grew over the prior-year quarter, as expected.
Basically, there are two ways for a waste management company to improve its bottom line. It can haul and process a higher volume of trash and recycling, or it can charge more for the services it provides, or both. In the fourth quarter, Republic's revenue growth from average yield was 2.2%, and volumes increased 0.5%. This means Republic was successfully able to grow price and volume simultaneously during the quarter.
Customer churn remained low at approximately 7%, indicating that despite the price increases, Republic has been able to hang onto its customers. The company has aggressively touted its superior customer experience, and it has invested heavily in mobile and e-commerce capability as well as customer resource centers that are slated to be fully functional by the end of 2017.
What management had to say
President and CEO Don Slager had this to say about the company's results:
Looking ahead
The company gave relatively unchanged guidance for 2017, although its predictions are still upbeat. Republic expects EPS of $2.32 to $2.36, compared to $2.22 for 2016. Management expects to grow revenue by 4.5%-5%, with adjusted free cash flow of $875 million to $900 million, roughly in line with 2016's $885 million.
Republic plans to spend approximately$100 million on tuck-in acquisitions. The Company also expects to return approximately$900 milliontotal cash to shareholders, through$450 millionof dividends and$450 millionin share repurchases.
Slager commented:
Republic Services has been a workmanlike company lately: reliably hitting its goals and meeting expectations quarter-in and quarter-out. It may not make for exciting news, but it tends to make for happy investors.
10 stocks we like better than Republic ServicesWhen investing geniuses David and Tom Gardner have a stock tip, it can pay to listen. After all, the newsletter they have run for over a decade, Motley Fool Stock Advisor, has tripled the market.*
David and Tom just revealed what they believe are the 10 best stocks for investors to buy right now...and Republic Services wasn't one of them! That's right -- they think these 10 stocks are even better buys.
Click here to learn about these picks!
*Stock Advisor returns as of February 6, 2017.
John Bromels has no position in any stocks mentioned. The Motley Fool recommends Republic Services. The Motley Fool has a disclosure policy.