Report: Tully's stores run out of coffee as rebranding looms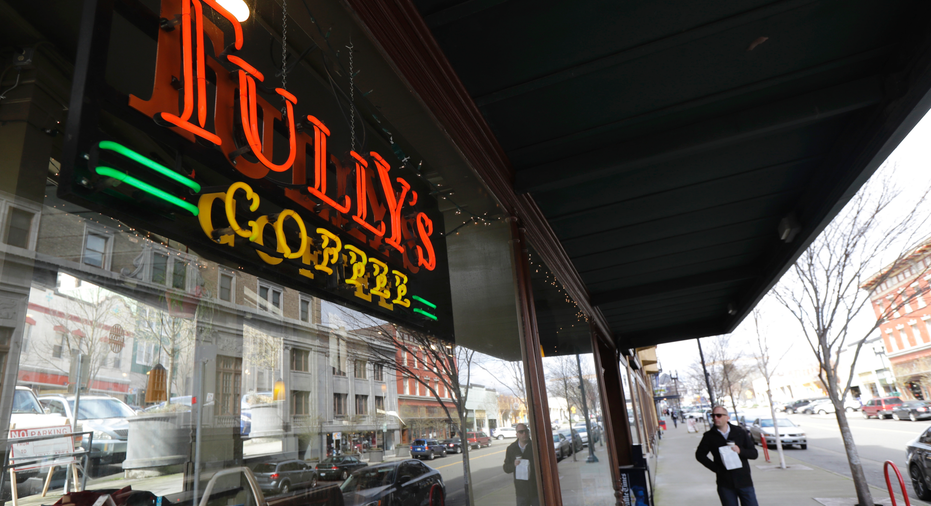 Tully's Coffee, which once aspired to challenge Starbucks in the global coffee market, is temporarily closing stores citing a lack of coffee as it undergoes what a spokeswoman called a rebranding.
Tully's project director Krystal Tonning advised managers Thursday afternoon that there was "very minimal coffee left in stores," The Seattle Times reported Friday.
"Unfortunately, we don't know how long this will take, so we need to prepare the stores to be closed for a couple days," she said.
Tully's spokeswoman Suzy Quinn insisted Friday that the closures were part of "exciting rebranding plans."
The company, founded in 1992, was purchased out of bankruptcy in 2013 by Michael J. Avenatti — better known today as the attorney for Stormy Daniels, the porn actress who was paid $130,000 in 2016 to keep quiet about an alleged affair with Donald Trump a decade before he was elected president.
"All of the store closures relate to beginning the rebranding process, which takes months," Quinn said in an email to The Associated Press on Friday. "We had to exhaust all existing inventory for the rebranding."
Quinn did not immediately respond to an email asking why — if the closures were planned — Tonning described this as "an incredibly confusing, frustrating and simply difficult time" in her email to managers.
"Before we discuss a plan moving forward, we really would like to take a moment to applaud and praise the efforts you have given this past week," Tonning told staff. "The amount of flexibility, teamwork and overall positive morale given in an incredibly confusing, frustrating and simply difficult time is once again astonishing."
She added: "As soon as we receive word that coffee deliveries are to resume, we will need to contact employees to notify them of their next shift (sticking to the existing schedule)."
A sign posted in the door of a Tully's store in West Seattle read: "Due to unforeseen circumstances, we are temporarily closed. We value your business and look forward to serving you again soon."
Seattle-based Tully's has had a string of legal and financial troubles, and it closed some stores late last year after being sued for back rent. The company quickly expanded in the late 1990s and 2000s before the stock market's crash in 2007 scuttled plans for an initial public offering.
In 2010, before its bankruptcy filing, it had 185 U.S. stores and some in Asia. Quinn did not immediately respond to questions about how many Tully's stores currently exist.
Actor Patrick Dempsey reached a deal to serve as the public face of Tully's when Avenatti bought it out of bankruptcy, but he quickly backed out and sued his former partner in 2013. Dempsey alleged that Avenatti had not fully financed the coffee chain as promised and instead had borrowed $2 million against Tully's assets, at an exorbitant 15 percent interest, without telling him.
At the time, Avenatti called the lawsuit "much ado about nothing." The case was dismissed the week after it was filed by agreement of both parties.
Avenatti is no longer Tully's owner, but he is the company's general counsel, Quinn said.
Some of the stores closed Thursday, while others were expected to remain open at least part of the day Friday, Tonning's email said. She advised managers to pay employees for their full shift Thursday even if the store closed early, and it said workers could "use accrued sick or vacation time for missed shifts while the business is temporarily suspended."
The Times reported that when a reporter reached Tonning by phone, she hung up after a few seconds of conversation.
___
Information from: The Seattle Times, http://www.seattletimes.com