Report: TSMC to Ramp Production of Intel Corp. Modem for Apple Inc. iPhone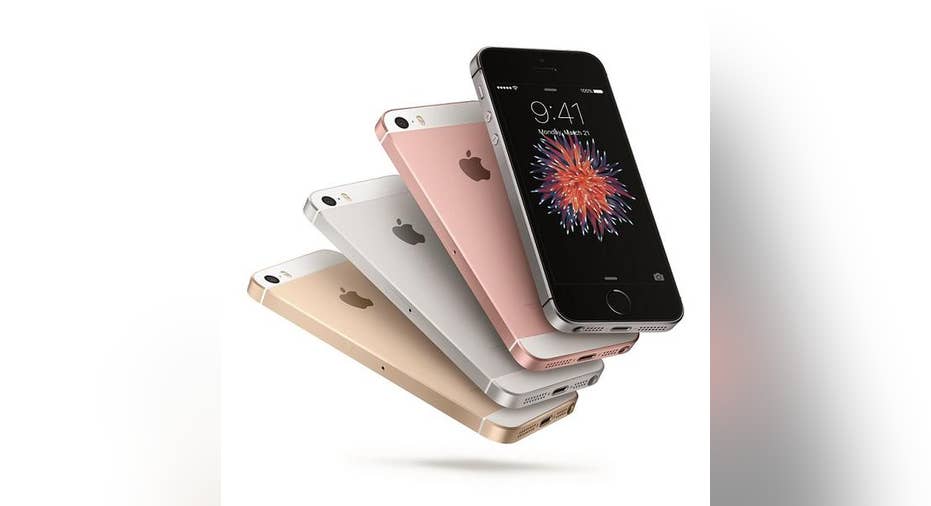 Image credit: Apple.
According to analyst Steve Mullane with BlueFin Research Partners (via Barron's), contract chip manufacturer TSMC is "planning to double the production starts" of Intel's XMM 7360 LTE modem in the current quarter.
The analyst says that this "correlates with the timing of the [Apple ] A10 processor production ramp in preparation for the iPhone 7 launch in September." The production quantities, the analyst writes, support BlueFin's "projection of a minority share of approximately 30% of the modem market share of the iPhone 7."
Although I have been publicly very skeptical of Intel potentially winning share in the iPhone 7, BlueFin's track record is solid and the claims they are making here are quite concrete. Intel may very well have won some share at Apple.
Some more potential evidenceI have noticed that Qualcomm has been running a series of ads in which they claim that their modems are superior to an unnamed "Team Blue's" modems -- an obvious reference to Intel. It strikes me as odd that Qualcomm would bother wasting marketing dollars on such advertisements if the company didn't see Intel as a threat.
At this point, I am sure Apple has let Qualcomm know about what kinds of quantities of modems it expects to order for the next iPhone, and if those quantities are substantially lower, then Qualcomm should "know" that they have lost some share at Apple.
A couple of observationsEven as evidence seems to mount that Intel has won some share in the iPhone, I can't help but wonder how Apple is going to deal with some of the real headaches that will surely result.
My guess is that for phones sold in North America and other regions in which CDMA is popular and wireless specs are important, Apple will use Qualcomm exclusively. In regions in which, perhaps, such features are unimportant to potential buyers, the iPhones with either Intel or Qualcomm modems could be sold.
That said, even if Apple can get around the fact that the Qualcomm and Intel modems that it will apparently be using won't hit the same specifications, there is also the potential issue of the Intel-powered models coming in with worse battery life as a result of a modem built on an older manufacturing process.
It sounds pretty challenging to me, but if Apple is serious about having a second source for LTE modems, "nurturing" Intel like this -- even at the expense of added supply chain complexity and other issues -- might be the best move for the long-term.
Looking out to the futureAnother thing that's a little concerning is that, looking out to the future, Intel's competitive positioning seems to worsen relative to Qualcomm. Okay, so Intel wins some iPhone 7 share this year -- what happens next year?
Intel has already announced the XMM 7480 LTE modem -- the successor to the XMM 7360. This modem doesn't even have the performance/feature set of the Qualcomm modem that Apple is likely to use in the iPhone 7 this year.
Since we know Apple is serious about significantly improving the wireless capabilities of its iPhones at least over the next three years, Intel is practically out of the running for the follow-on to the iPhone 7.
I can understand Apple using Intel if Intel had an aggressive roadmap of products to use in the future, but at this point if Apple really does plan to use Intel in the iPhone 7, it may wind up being a "one-and-done" affair.
The article Report: TSMC to Ramp Production of Intel Corp. Modem for Apple Inc. iPhone originally appeared on Fool.com.
Ashraf Eassa owns shares of Intel and Qualcomm. The Motley Fool owns shares of and recommends Apple and Qualcomm. The Motley Fool recommends Intel. Try any of our Foolish newsletter services free for 30 days. We Fools may not all hold the same opinions, but we all believe that considering a diverse range of insights makes us better investors. The Motley Fool has a disclosure policy.
Copyright 1995 - 2016 The Motley Fool, LLC. All rights reserved. The Motley Fool has a disclosure policy.