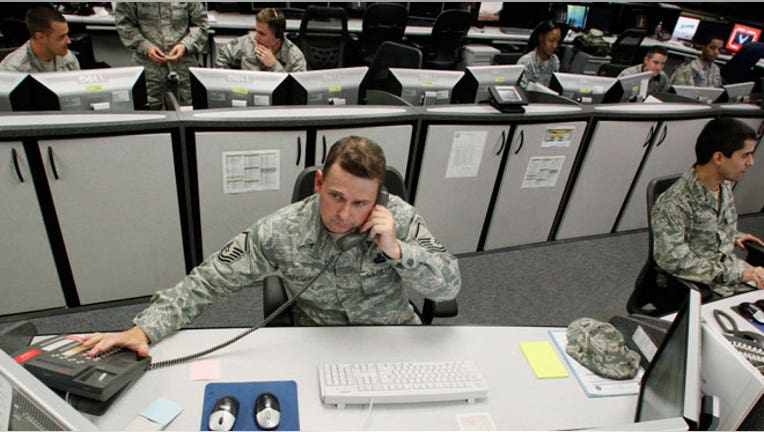 The battle for smartphone dominance will soon make its way to the Pentagon, as the Department of Defense is reportedly close to granting security approvals for certain devices made by Apple (NASDAQ:AAPL) and Samsung Electronics.
According to The Wall Street Journal, the Pentagon is expected in coming weeks to provide two separate security approvals for Apple's iPhones and iPads running the latest operating system, as well as Samsung's Galaxy smartphones.
The Defense Information Systems Agency, which sanctions commercial technology for Pentagon use, is prepared to rule that the Galaxy line of smartphones—preloaded with Samsung's Knox security software—meets the Pentagon's Security Technology Implementation Guide, people familiar with the approval process told the Journal.
That approval would allow Galaxy phones to be used by some Pentagon agencies for tasks like sending and receiving internal emails.
DISA is also expected to determine that Apple's latest operating system, iOS 6, meets the standards set by a different requirement guide, which would allow iPhones and iPads to be used by military agencies for email, Web browsing and other nonclassified communications.
Apple and Samsung did not immediately respond to requests for comment.
The moves would come after both companies have fought to win over U.S. defense agencies, a security-conscious market dominated by BlackBerry (NASDAQ:BBRY).
While not all of the Defense Department's more than three million employees are issued devices, getting a thumbs-up from the Pentagon is widely seen as the top mark for communications security. Other customers focused on security, like companies in the financial industry, could be more interested in devices that have the Pentagon's approval.
Samsung has made a big effort to get its foot in the Defense Department's door, hiring several former BlackBerry executives and veterans from security firms. It also created an enterprise-focused division that has reached out to Western government, the Journal noted.
The report added that last month, Samsung held its first meeting of a new government-advisory board comprised of Samsung executives and experts in technology security from government agencies, including the National Security Agency. The NSA sometimes offers its input to industry groups in order to help shape new products for government agencies.
Representatives from the British National Technical Authority for Information Assurance were also at the meeting, as well as government officials from Canada, Australia, France and Germany. Samsung told them it planned to roll out a more rugged version of its flagship smartphone, the Galaxy S4.
The Journal previously reported that the phone is tentatively called the Galaxy S4 Active and would be waterproof and dust-proof.
As for Apple, many U.S. government agencies, including some divisions of the military, already use iPhones and iPads. The Pentagon certification would allow more security-sensitive agencies to start using them.
Apple's operating system is viewed as more secure, since it is not based on open-source software like Google's (NASDAQ:GOOG) Android that is used by Samsung for its Galaxy devices.
BlackBerry's older models hold the Pentagon's top security approvals, while the company has said it is waiting to get approval for its new BlackBerry 10 operating system.
Shares of Apple were down $3.27 at $439.51 in late afternoon trading.