Report: Meredith Approaches Time About Merger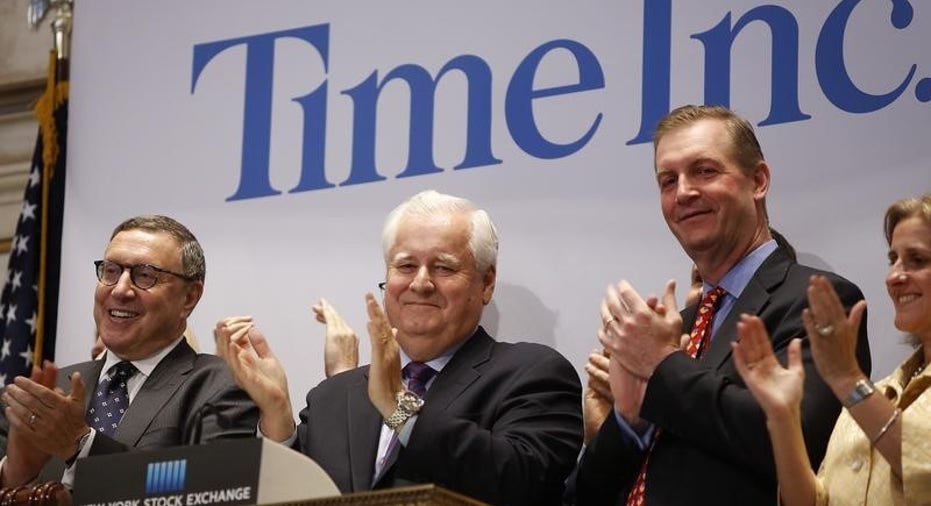 Media company Meredith Corp (NYSE:MDO) has contacted Time Inc (NYSE:TIME) to express intent in a potential merger, Bloomberg reported, citing people familiar with the matter.
Shares of Time Inc, which has a market value of about $1.80 billion, was up 4.02 percent at $19.20, while Meredith's stock was down 1.6 percent at $58.95 in afternoon trading on Thursday.
The interest could rekindle a possible tie-up between the two companies, that died in 2013. http://bloom.bg/2hVSIdL
In 2013, Time Warner Inc, which then owned the Time magazine division, held talks to sell the majority of the magazine to Meredith, Reuters reported, citing a source familiar with the situation. http://reut.rs/2iN1FKP
Meredith did not immediately respond to request for comment, while Time Inc declined to comment.
The Wall Street Journal reported last month that Time Inc, which publishes the Time, People and Fortune magazines, had tapped Morgan Stanley <MS.N> and Bank of America Corp <BAC.N> to help field takeover or partnership interest.
Meredith terminated its $2.34 billion deal with Media General Inc <MEG.N> in January last year.
(Reporting by Aishwarya Venugopal in Bengaluru; Editing by Sriraj Kalluvila)