Report: Jose Cuervo to Delay IPO to After Presidential Election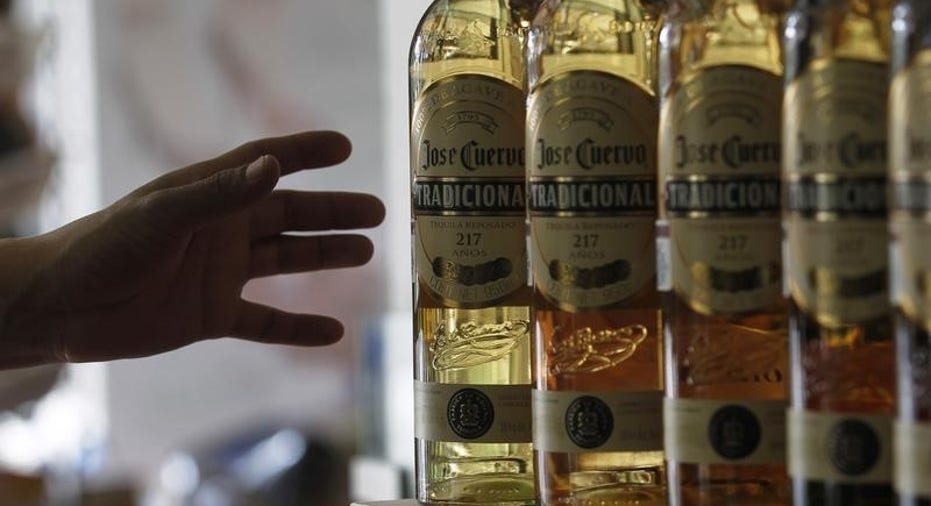 Mexico's Jose Cuervo, the world's biggest tequila producer, has delayed its planned initial public offering and will wait until after the U.S. presidential election before going ahead, three people familiar with the matter said on Wednesday.
The company, known officially as Becle, announced the IPO in a filing last week, but without saying when it would take place.
Speaking on condition of anonymity, the three people said concern about market volatility around the Nov. 8 U.S. election meant that Cuervo had decided to postpone the listing, which they said had been scheduled for this month.
Jose Cuervo was not immediately available for comment.
A person familiar with the matter said last week the company could seek to raise between $500 million and $1 billion.
The U.S. election campaign has roiled markets in Mexico, with some investors apprehensive about the consequences in the event of a win by Republican White House candidate Donald Trump, who has fired off a series of verbal broadsides against Mexico and its economy.
Trump has vowed to build a wall on the border with Mexico that he says he would make Mexico pay for and threatened to scrap the North American Free Trade Agreement if he wins, as well as berating U.S. firms that invest in Mexico.
On Tuesday, Agustin Carstens, the head of Mexico's central bank, said the bank may not follow any impending interest rate increase by the U.S. Federal Reserve if the outcome of the U.S. presidential election is favorable to Mexico.
Last week Carstens said a Trump victory would hit Mexico like a hurricane, and that a win by Democratic nominee Hillary Clinton would yield a better outcome for the Mexican economy.
Jose Cuervo made reference to the U.S. election in its prospectus, noting that any renegotiation of trade deals after the vote could ultimately have a serious impact on business.
The company said proceeds from the IPO, due to be handled by Morgan Stanley, JP Morgan Chase & Co, Banco Santander and brokerage GBM Grupo Bursatil Mexicano, will be used to fund organic and external growth, as well as broaden its portfolio.
Started by Jose Antonio de Cuervo in the late 1700s before Mexican independence from Spain, Jose Cuervo says it is North America's oldest continuous producer of spirits.
With origins in the picturesque town of Tequila in Jalisco state, the business is now controlled by the Beckmann family. They will remain the majority shareholder after the IPO.
(Writing by Dave Graham; Editing by Simon Gardner and Frances Kerry)