Report: Intel Corp. Planning Significant Layoffs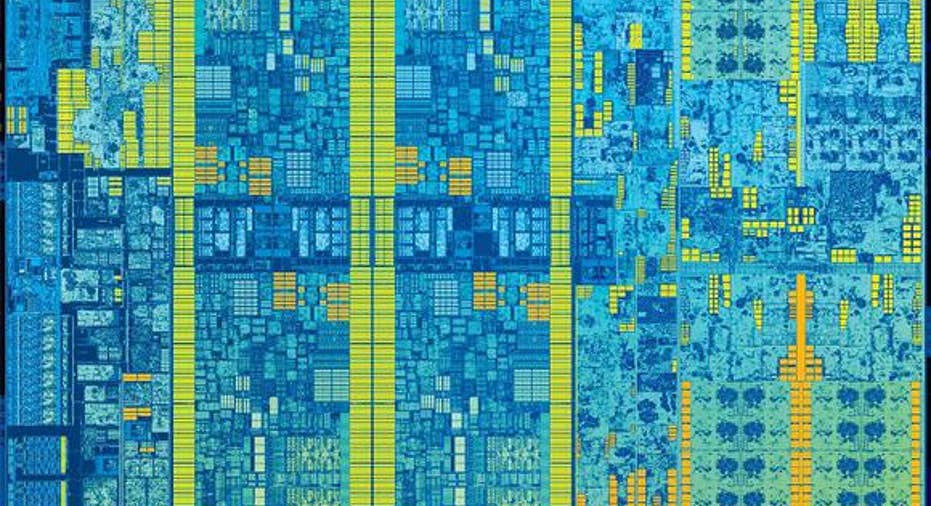 Intel's latest Skylake processor -- in the silicon. Image source: Intel.
According to a report from Oregon Live, microprocessor giant Intel is planning to significantly reduce its head count by way of job cuts. Per the report, Intel plans to "reduce employment in some parts of the business by double-digit percentages."
In total, the report says that these cuts will add up to thousands of cuts companywide. These cuts are expected to begin soon after Intel reports its first-quarter financial results.
Why is Intel reportedly planning to cut jobs? What does this mean for stockholders? Let's take a closer look.
The "why" is fairly straightforwardAlthough Intel is still quite profitable and a leader in the markets that it serves, management may feel that in order to reach its desired financial model, the current operating expense run rate is simply too high.
Indeed, in 2015, the company's operating expenses totaled approximately $20 billion, with $12.13 billion in research and development spending and $7.93 billion in marketing, general, and administrative spending. This works out to approximately 36% of 2015 revenue of $55.36 billion.
It's worth noting that back in 2011, Intel pulled in revenue of around $54 billion but operating expenses only totaled $16 billion -- a figure that grew substantially from just $12.89 billion the year prior.
So, over the last five years, Intel's revenue has grown just under $1.5 billion but operating expenses soared by $4 billion -- clearly a problem for the company's bottom line.
At this point, management may feel that it's time to bring operating expenses more in line with the company's current revenue levels and what it expects those revenues to be over the next several years.
What do job cuts mean for stockholders?If these cuts are as significant as they sound, then Intel may see a meaningful reduction in operating expenses. Although it's usually not good for a technology company to cut research and development spending (since those dollars fund the future), it's pretty clear from the company's execution in a number of areas that much of this spending is not being used to particularly great effect.
Despite substantial investments in chip manufacturing technology research and development (which I believe to be the highest in the industry), the company has seen significant stumbles. The yield issues with its latest 14-nanometer process and the push-out of its upcoming 10-nanometer process are the two that immediately spring to mind.
It's not just chip manufacturing technology in which Intel has stumbled; Intel's Murthy Renduchintala said in a (leaked) memo (via Oregon Live) to the company's senior management that numerous project reviews revealed a "lack of product/customer focus in execution that is creating schedule and competitiveness gaps in [Intel's] products."
I believe at this point that there is probably a lot of fat that Intel can trim on the operating expense side without negatively impacting its competitiveness. In fact, a significant reduction in operating expenses coupled with more efficient utilization of the remaining resources (which should still be very substantial) could be very good for shareholders in the medium to long term.
Perhaps a rationalization of operating expenses and work to improve execution, particularly as revenue growth remains challenging, is exactly what the chip giant needs right now.
The article Report: Intel Corp. Planning Significant Layoffs originally appeared on Fool.com.
Ashraf Eassa owns shares of Intel. The Motley Fool recommends Intel. Try any of our Foolish newsletter services free for 30 days. We Fools may not all hold the same opinions, but we all believe that considering a diverse range of insights makes us better investors. The Motley Fool has a disclosure policy.
Copyright 1995 - 2016 The Motley Fool, LLC. All rights reserved. The Motley Fool has a disclosure policy.