Report: Apple Inc. Supplier to Start Building A11 Chip in April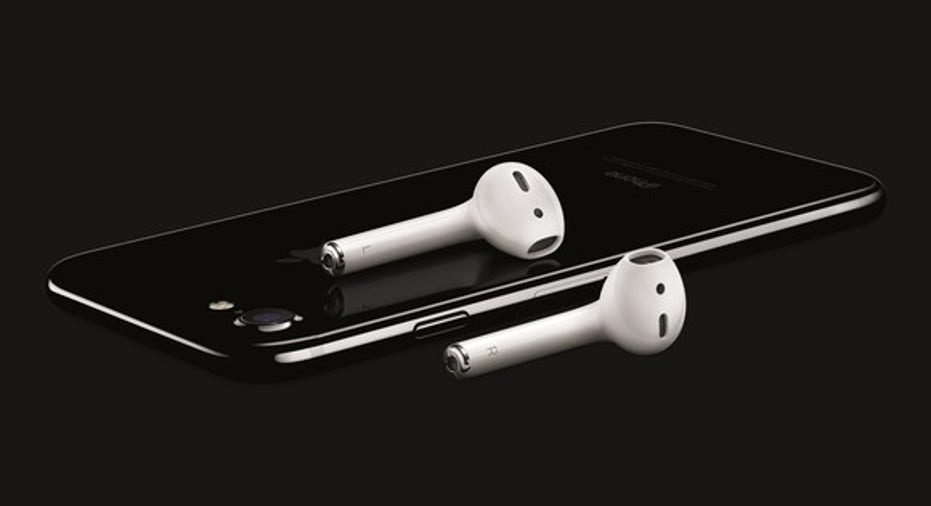 Taiwan Semiconductor Manufacturing Company (NYSE: TSM), or TSMC for short, has manufactured Apple's (NASDAQ: AAPL) A-series applications processors, which power the company's iPhone and iPad products, for several years now.
Apple first started having TSMC build its applications processors beginning with the A8 system-on-a-chip found inside of the iPhone 6-series devices, and that relationship has continued with the A9, A9X, and A10 processors.
Image source: Apple.
Per Economic Daily News (by way of DIGITIMES), TSMC is expected to start cranking out Apple's next-generation A-series processor -- which is likely to be branded the A11 Fusion -- in April.
Additionally, the report goes on to say that TSMC will "prepare a capacity for production of 50 million units of the chip before July."
By the end of the year, the report says, TSMC is "expected to maintain a capacity for rolling out 100 million A11 chips before the end of 2017."
In other words, all seems to be going to plan.
TSMC to gain unit share at Apple this year
It is widely believed that the Apple will sole-source the A11 Fusion from TSMC this year, just as it relied exclusively on TSMC to build the current-generation A10 Fusion chips.
If that ultimately turns out to be the case -- and at this point, I don't see why it wouldn't be -- then TSMC stands to gain share at Apple this year.
Remember that, today, Apple is selling the iPhone 7 series, iPhone 6s series, and iPhone SE smartphones. The iPhone 7 is powered by the A10 Fusion, built exclusively by TSMC, while the iPhone 6s and SE devices are powered by Apple's A9 chip -- a chip that was dual-sourced between TSMC and Samsung (NASDAQOTH: SSNLF) (with Samsung believed to have the majority allocation).
This means that there's still a fair amount of A-series volume that TSMC doesn't have today.
The good news for TSMC, though, is that when the iPhone 7 series waterfalls down to serve as the company's midrange products, a significant amount of Apple's chip volume should transition from Samsung to TSMC.
All that will be left for TSMC to try to achieve sole-source status on -- at least, on the iPhone side of things -- will be the spot inside of the entry-level iPhone SE.
It's not clear when Apple intends to update the internals of the SE, but I expect that when it does so, it will get an A10 or an A11 -- either one would be a win for TSMC.
More than just units
Not only does TSMC stand to gain unit share at Apple this year, but it should see a sizable increase in silicon content per smartphone. The A11 Fusion is going to be built on TSMC's leading-edge 10-nanometer technology and it is likely that Apple has opted to make the chip relatively large (my bet is on a chip area greater than 100 square millimeters) to dramatically increase the functionality over the A10 Fusion.
Those leading-edge 10-nanometer wafers, and ultimately chips, should be relatively pricey, which could help boost TSMC's revenue per iPhone on an apples-to-apples basis.
Additionally, the A10 Fusion is significantly larger than the A9 chip was (the TSMC-built A9 measures in at 104.5 square millimeters per Chipworks; the A10 Fusion at 125 square millimeters).
So, not only should Apple benefit by taking unit share from Samsung in the midrange iPhone models, but the direct replacements for the TSMC-built A9 chips should be larger chips. That means TSMC will be able to sell Apple a greater number of silicon wafers to support the same level of midrange smartphone volume shipments.
A nice cycle for TSMC
With respect to Apple, things are looking good for TSMC. It stands to increase the amount of silicon content that it provides per iPhone as well as gain unit share within the iPhone family. Even if Apple's unit volumes don't grow much in the coming product cycle (which, frankly, seems unlikely -- I expect them to grow), TSMC should be in a good position to increase its Apple-related revenue this year.
10 stocks we like better than Taiwan Semiconductor ManufacturingWhen investing geniuses David and Tom Gardner have a stock tip, it can pay to listen. After all, the newsletter they have run for over a decade, Motley Fool Stock Advisor, has tripled the market.*
David and Tom just revealed what they believe are the 10 best stocks for investors to buy right now... and Taiwan Semiconductor Manufacturing wasn't one of them! That's right -- they think these 10 stocks are even better buys.
Click here to learn about these picks!
*Stock Advisor returns as of February 6, 2017
Ashraf Eassa has no position in any stocks mentioned. The Motley Fool owns shares of and recommends Apple. The Motley Fool has the following options: long January 2018 $90 calls on Apple and short January 2018 $95 calls on Apple. The Motley Fool has a disclosure policy.