Renault to open car plant in Iran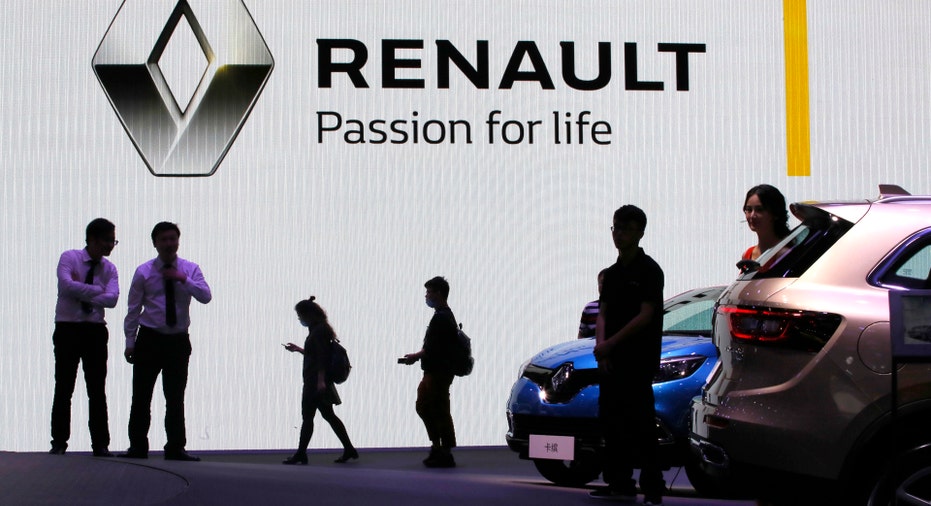 French car maker Renault plans to establish a new manufacturing plant in Iran, becoming the latest Western company to expand its footprint in the country.
Renault said Monday it will open a factory capable of building 150,000 vehicles. The company's joint venture agreement with Iran and Parto Negin Naseh, an importer of Renault vehicles, also includes an engineering and purchasing center and an engine plant. The facilities will be located in Saveh, a city located about 75 miles from Tehran.
After a period of joint control, Renault will become the majority shareholder of the venture.
Renault already makes about 200,000 cars a year in Iran, where the company had been expanding before European powers imposed new sanctions. With its new joint venture, Renault joins rivals Peugeot and Citroen, two other French automakers that agreed to Iranian deals after sanctions were lifted last year.
Renault sales in Iran doubled to 68,365 vehicles in the first half of 2017, and it owns a 9.7% market share. The Nissan-Renault alliance, which also includes Mitsubishi, led the world in auto sales during the first half.
"In a rapidly expanding Iranian market, it was vital to implement plants, engineering and [a] purchasing center. This joint venture will enable an acceleration of our growth in this country," Renault Chief Competitive Officer Thierry Bollore said in a statement.
U.S. companies have mostly kept their distance from Iran, which is still under sanctions beyond those that were imposed because of its nuclear program. Some firms have inked deals in Iran after the U.S. lifted certain sanctions under a 2015 nuclear agreement. For instance, Boeing (NYSE:BA) reached a deal to sell about $3 billion worth of planes to Iran Air. European companies including German industrial giant Siemens have also agreed to large business deals in Iran.
The U.S. recently certified that Iran has continued to comply with the terms of the nuclear accord. But the Trump administration has called for new penalties against Iran in response to other "malign activities" such as its ballistic missile program and support of terrorism.