Regulatory Ruling Sends FirstEnergy Corp.'s Stock Sinking Today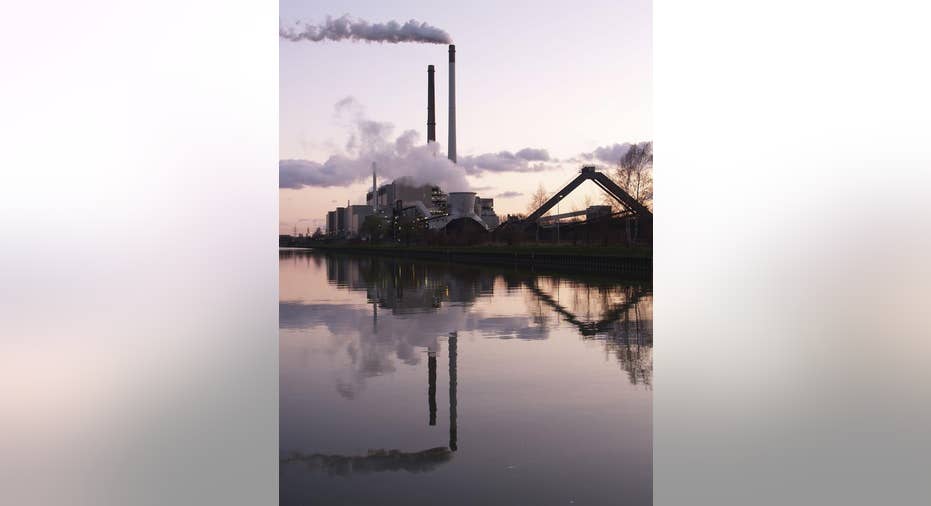 Image Source: Flickr user eutrophication&hypoxia.
What: Shares of FirstEnergy slumped 11% by 10:45 a.m. EST on Thursday. That's after the Federal Energy Regulatory Commission, or FERC, decided to review income guarantee agreements from the company and fellow utility American Electric Power .
So what: For the past two years FirstEnergy and American Electric Power have been fighting hard to get a controversial proposal approved that would guarantee income for some of their aging power plants. That approval was finally given last month by the Public Utilities Commission of Ohio. However, FERC has now decided to step in and review the income-guarantee plans.
It's a blow to both companies because the approval would have enabled them to increase electricity rates in the short-term in order to subsidize older coal-fired and nuclear power plants. In commenting on the decision, American Electric Power said that it "is a disappointing and unfortunate intrusion by FERC into Ohio's ability to protect its retail customers from market volatility and plan for the state's generation needs." That being said, this does not mean that the companies won't be able to obtain the income guarantees that they are seeking, but now must apply for and receive it from FERC.
Now what: The FERC decision certainly adds to the uncertainty of both companies, which were banking on the income guarantees in order to keep some older plants running profitably. There's no telling how long it will take for these new reviews to be completed, nor the outcome of the reviews, given that there is intense opposition to them because they would raise electricity rates for consumers in Ohio.
The article Regulatory Ruling Sends FirstEnergy Corp.'s Stock Sinking Today originally appeared on Fool.com.
Matt DiLallo has no position in any stocks mentioned. The Motley Fool has no position in any of the stocks mentioned. Try any of our Foolish newsletter services free for 30 days. We Fools may not all hold the same opinions, but we all believe that considering a diverse range of insights makes us better investors. The Motley Fool has a disclosure policy.
Copyright 1995 - 2016 The Motley Fool, LLC. All rights reserved. The Motley Fool has a disclosure policy.