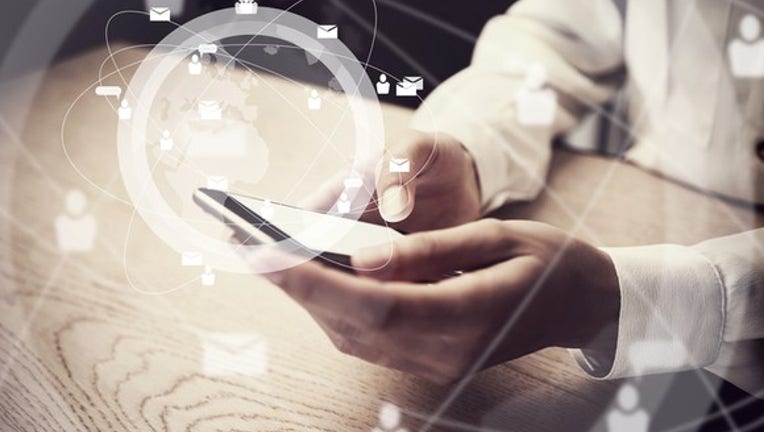 Image source: Getty Images.
Following rumors, the Federal Trade Commission (FTC) officially charged mobile chip giant Qualcomm (NASDAQ: QCOM)with anti-competitive behavior last night, which was the culmination of an investigation that kicked off in 2014. Qualcomm has long enjoyed a cushy spot smack dab in the middle of the mobile value chain. Both of its business segments -- chips and licensing -- dominate mobile devices in different and highly complementary ways. The company is by far the top dog in mobile baseband processors (the modems that allow mobile devices to connect to cell networks) and licensing of standards-essential patents (SEPs) for telecommunications. While that incredibly strong position is also a crucial part of the investing thesis, the FTC thinks the company went too far.
Here are the three primary charges of anticompetitive practices that regulators are alleging.
"No license, no chips"
Since licensing agreements are negotiated on a case-by-case basis, the FTC alleges that Qualcomm used its chip supplier relationship to force handset original equipment manufacturers (OEMs) into agreeing to onerous terms and "elevated royalties." These terms would often include higher royalty rates when OEMs purchase baseband processors from competitors. Regulators refer to this as Qualcomm's "no license, no chips" policy.
If OEMs weren't willing to agree to these terms, Qualcomm would withhold its baseband chips and not sell them to the manufacturer, according to the complaint. This utterly cripples an OEM's ability to produce mobile devices, since the baseband is such a crucial component and without it the device can't connect to cell networks. Qualcomm has a lot of leverage here, and it knows it. By charging elevated royalties when OEMs purchased from rivals, Qualcomm was effectively creating what the FTC characterizes as a "tax" on OEMs for using competing products.
Qualcomm's supplier relationship also hurt OEMs' ability to challenge the royalty rates in court. The company charges a royalty rate based on the sale price, but this may be inappropriate since modern mobile devices have evolved to include a plethora of features beyond cellular connectivity. Absent the "no license, no chips" policy, OEMs would likely argue that Qualcomm's technological contributions comprise a smaller proportion of a device's value. Most OEMs never challenged the rates due to the risk of losing access to Qualcomm's chips.
Chipmakers was no FRAND to competitors
SEPs must be available to license, even to competitors, at fair, reasonable, and non-discriminatory (FRAND) rates. Qualcomm has committed to FRAND licensing, but the FTC believes it breached these commitments and refused to license its SEPs to large peers like Intel and Samsung.
The regulators note that while Qualcomm has significant leverage over OEMs thanks to the threat of supply chain disruption, it has no such leverage with rivals looking to sell competing baseband processors. As such, Qualcomm simply chooses not to license to rivals. Additionally, if it did license SEPs to rivals, those rates would be fairer than those it extracts from OEMs; the possibility that those lower rates become known could establish additional data points for "reasonable" royalties, which would hurt its negotiations with OEMs.
Holding Apple hostage
Apple (NASDAQ: AAPL) had been sourcing basebands exclusively from Qualcomm for years, and now we may know why. It might not have just been superior technology. The Mac maker reportedly finds Qualcomm's royalties "inconsistent with Qualcomm's FRAND commitments" and has previously attempted to reduce its royalty burden with different agreements in 2007, 2011, and 2013.
The 2007 agreement provided some relief in the form of royalty rebates, but only if Apple did not introduce a WiMAX iPhone. If you recall, a decade ago LTE and WiMAX competed to become the accepted standard for 4G. LTE won out, and Apple's aversion to WiMAX certainly didn't help WiMAX's odds. Qualcomm doesn't hold a lot of WiMAX patents relative to LTE, so if WiMAX had won, Qualcomm's licensing business would have suffered.
The 2011 and 2013 agreements were exclusivity agreements, where Qualcomm would pay "substantial incentive payments" to retain exclusivity in supplying basebands for all new iPhones and iPads. The 2013 agreement also included a condition that Apple not question the royalty rates as violating FRAND commitments. We're talking about "billions of dollars in conditional rebates" that Qualcomm paid to keep its cushy spot.
Qualcomm responds
Naturally, Qualcomm is defending itself and believes the charges lack merit. The company's general counsel has issued a statement (which can be seen in full at Tech Trader Daily), believing that the FTC is rushing to file the complaint before the new Trump administration takes power.
Of the current three commissioners, one has already resigned, another is on their way out, and the third dissented with the complaint. There's a chance that the new administration and/or commissioners appointed by Trump won't take the complaint seriously, given Trump's harsh stance on regulation. Shares are up modestly today, so it seems investors are optimistic about the outcome.
10 stocks we like better than Qualcomm When investing geniuses David and Tom Gardner have a stock tip, it can pay to listen. After all, the newsletter they have run for over a decade, Motley Fool Stock Advisor, has tripled the market.*
David and Tom just revealed what they believe are the 10 best stocks for investors to buy right now... and Qualcomm wasn't one of them! That's right -- they think these 10 stocks are even better buys.
Click here to learn about these picks!
*Stock Advisor returns as of January 4, 2017
Evan Niu, CFA owns shares of Apple. The Motley Fool owns shares of and recommends Apple and Qualcomm. The Motley Fool has the following options: long January 2018 $90 calls on Apple and short January 2018 $95 calls on Apple. The Motley Fool has a disclosure policy.